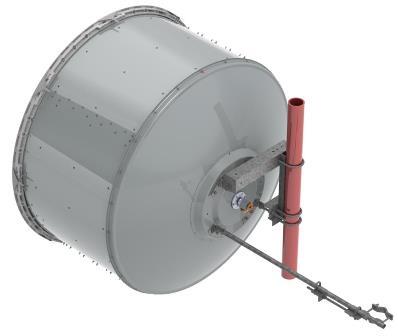 Long haul microwave links typically use large antennas – anywhere from 6 feet to 12 feet in diameter – which creates some significant issues in link design and installation. The larger the antenna, the greater the wind load on the tower and also the narrower the antenna beam width for a given frequency. This potentially means that towers need to be strengthened and stiffened to allow the antenna to remain aligned or there may be restrictions on where the antenna can be mounted.
New developments in antenna design and technology are leading to increased gain and smaller diameter sizes. Where the ability to install links may be determined by interference rather than simple gain, improved radiation pattern envelopes such as those compliant to ETSI Class 4 can allow smaller antennas to be deployed. Costs can be lower because of basic product costs and from savings in potential tower modifications.
CLICK TO TWEET: The Future of Microwave Backhaul Is Smaller


In a world where real estate of all types is becoming more expensive, microwave antennas are no exception. The potential to drop a size bring benefits to operating costs over the lifetime of the link in regards to tower rental costs. Being able to deploy a smaller antenna can lead to savings way beyond the initial purchase price.
One extra positive in using a smaller antenna is happier installation teams. The larger the antenna the more skill, care and attention is need to getting it hoisted up the tower, fitted onto its mounting structure and aligned. The smaller the antenna the easier it is to install. With less time required for assembly, the rigging operation gets done quicker.
Check out CommScope's next-generation HX and USX long- haul microwave antennas to see what I mean. Both of these antenna families provide considerable improvements in performance over other equivalent products currently being deployed.