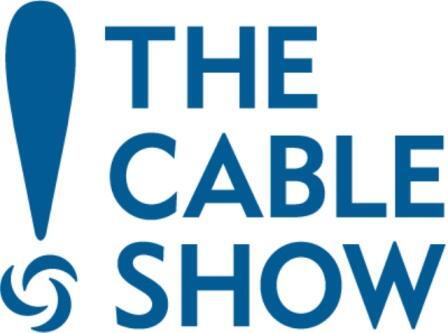 I, along with many of my counterparts at CommScope, am looking forward to next week's Cable Show in Los Angeles. This year my Advanced Broadband team is featuring new solutions and concepts in broadcast access networking, as well as participating in the first showing of a live virtual CCAP implementation with Gainspeed, Juniper Networks, Netgear and JDSU.
The demonstration will show CCAP (converged cable access platform) functionality distributed across CommScope, Gainspeed and Juniper devices in an architecture that delivers lower costs and deployment flexibility. The five companies are sharing a virtual CCAP meeting room, and we urge you to visit #ES-61 for more information and to arrange a quick tour.
Front and center in the CommScope booth (#1401) will be our C9500 PON (passive optical network) OLT (optical line terminal). There are several aspects of the C9500 that show attendees should find interesting. With its universal architecture, the C9500 has the capacity to deliver up to 80 PON ports regardless of the PON mode:
EPON (Ethernet Passive Optical Network) at 1Gbps
Turbo EPON at 2Gbps/1Gbps
10G EPON at both 10Gbps/1Gbps and 10Gbps/10Gbps
GPON (Gigabit Passive Optical Network) at 2.4Gbps/1.2Gbps
Have no fear; we have all of those technologies available today. Network operators can start with any PON technology they choose and the C9500 evolves with their service offerings and customer requirements.
Closely related to the universal architecture of the OLT is our Universal EPON Line Card—one of the C9500 blades providing traffic management and media access control functions (MAC) for the PON circuits. Traditionally OLT line cards have supported only one PON mode, so a transition from one mode to another meant replacing the "old" PON blade with a newer, faster model. Our Universal EPON line card supports all of the defined EPON modes. While that alone is a valuable step forward, it takes two additional leaps by:
Allowing a network operator to mix different PON modes port-by-port
Supporting both 1Gbps and 10Gbps services on a single point simultaneously (aka, time division multiple access co-existence)
The only thing a network operator needs to do to enable those features is simply change the optics plug-in module and software settings, thus minimizing stranded investment and accelerating time-to-market.
We are expecting an exciting show. Please visit us at us Booth #1401 to see these innovations and learn more about the CommScope Advantage.
Are you ready to deploy PON or CCAP in your network?