caption id="attachment_11031" align="alignleft" width="168"]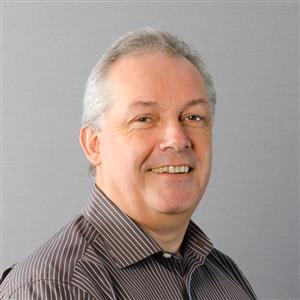 By Jonathan Ruff, Senior Director, Technical Marketing, ARRIS/caption]
Several big questions are top-of-mind for every service provider heading to SCTE next week:
How do we deliver Gigabit DOCSIS 3.1 services to our subscribers?
How can we make the Gigabit connected home more consistent with Wi-Fi, prepare for UHD over Wi-Fi, and create new services?
How do we make the Customer Experience more repeatable, reliable, and less reactive?
How can we implement a planned, evolutionary approach to an all-IP architecture with minimal impact to our subscribers?
ARRIS's product managers and professional services experts will be answering these questions and more in daily demonstrations in our booth (#1074) under the following topics:
Networks
Our Gigabit Solution Wall will highlight our E6000 CER's flexible deployment options and support for CCAP and Gigabit DOCSIS 3.1 services to subscribers over today's HFC networks at distances of +70 miles. The E6000 provides multiple paths to bring fiber all the way to the home or premises, with hardware and software updates, integration of Remote PHY and Full-Duplex DOCSIS, and the ability to support Fiber Deeper technologies—like RFoG, Node PON and EPON.
CPE 
Our industry-leading portfolio of DOCSIS 3.1 gateways and broadband devices will be on display, showcasing its Gigabit and multi-Gigabit capabilities.
We'll demonstrate our flagship Touchstone TG3462 smart home gateway—our most powerful gateway to-date—downloading movies and Virtual Reality experiences while distributing 4K video streams to our latest Wi-Fi UHD HEVC set-tops. It can deliver over 5Gbps of data around the home, with four GigE ports and an 8x8 MIMO 802.11ac Wi-Fi radio.
We'll also showcase our comprehensive range of routers and WiFi extenders, along with new management capabilities, like ARRIS's Assurance solutions and in-home user management features. And we'll be demonstrating CPE function virtualization, which enables new levels of scalability, cost-efficiency and performance.
In our Intelligent Gateway Area, you can learn about our gateways' new home network management features, IoT capabilities, and support for new services and applications.
We'll also have our portfolio of video set-top devices on display—demonstrating 4K UHD HEVC video delivered over 802.11ac Wi-Fi, DVR and compact set-top functionality for whole-home solutions, support for RDK, and a range of leading User Experiences including TiVo, Espial G4, and X1 Syndication.
Future of TV
Our video product teams will be demonstrating how the ARRIS Cloud Video Delivery Platform—coupled with our ME7000 encoder/transcoder for advanced TV formats—can enable a phased approach to the evolution to IP video. You can learn how to build on VOD and nDVR capabilities and how multicast ABR can enable a bandwidth optimized managed video service for linear TV services to multiscreen devices.
Customer Experience Management
Management of the subscriber experience is paramount to driving higher NPS (Net Promoter Scores). ARRIS will be demonstrating three tool systems designed to improve NPS: Access Network Management, Field Service Management, and Home Network Management. These tools enable a range of assurance capabilities—from monitoring access network trends and remediating issues before they affect the consumer experience, to providing integrated tools for both technicians and subscribers to manage the home network.
We look forward to meeting you at SCTE. Check out presentations from our industry experts, catch Bob Stanzione, our Executive Chairman, at the opening panel session on Tuesday, September 27th, watch ARRIS's sponsored First Robotics team: The Firebirds, compete immediately afterwards in the Central Lounge.
And don't forget to drop by our booth (#1074) to get ARRIS's answers to your most important industry questions!