This weekend, ARRIS Racing's Daniel Suárez  will become Michelangelo as he gears up to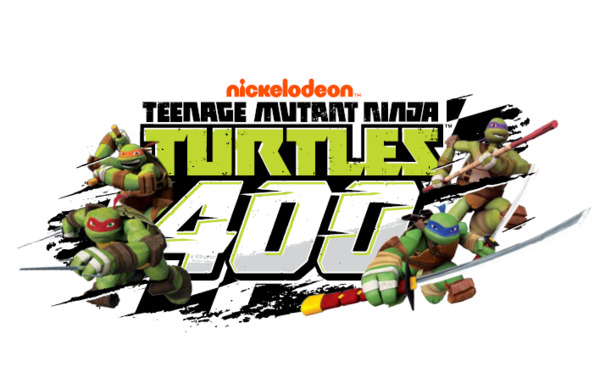 compete in Saturday's Drive for Safety 300 race—part of the Teenage Mutant Ninja Turtles 400 race weekend at Chicagoland Speedway.
The high-profile weekend of racing is sponsored by Nickelodeon, which partnered with Daniel and other select drivers to represent the main characters from the popular Teenage Mutant Ninja Turtles (TMNT) franchise. This weekend's races pit Daniel and other drivers on #TeamTurtle against drivers on #TeamFoot.
Daniel, a childhood fan of the TMNT television series, will be behind the wheel of the newly wrapped No. 19 ARRIS TMNT Toyota Camry.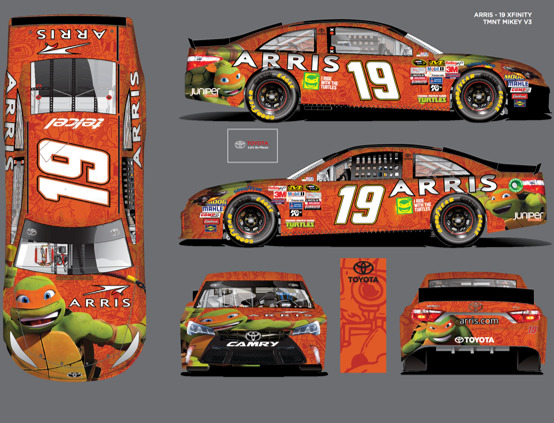 "ARRIS has enjoyed a tremendous reception from NASCAR fans since we started the ARRIS Racing campaign last year," said Duncan Potter, SVP, ARRIS Global Marketing. "We're excited to add to that momentum by tapping into the excitement for Teenage Mutant Ninja Turtles from Nickelodeon fans across the country and beyond."
Cheer on ARRIS Racing's own Ninja Turtle, Daniel 'Michelangelo' Suárez, this weekend:
Daniel returns to the NASCAR Camping World Truck Series (NCWTS) on Friday night at Chicagoland Speedway for another double-duty week. The NCWTS race at Chicagoland is scheduled to begin at 8:30 p.m. ET on Friday, September 16. The race will be broadcast live on FOX Sports 1, Sirius XM Channel 90 and MRN Radio.
The NASCAR XFINITY Series (NXS) returns to Joliet, IL and Chicagoland Speedway this weekend for their final race before the 2016 NASCAR XFINITY Series Chase begins next weekend. The Drive for Safety 300 begins at 3:30 p.m. ET on Saturday, September 17, 2016. The race will be broadcast live on the NBC, Sirius XM 90, and MRN Radio.
Catch all the action -- check our Twitter feed for the latest updates from Chicagoland Speedway: @ARRIS.