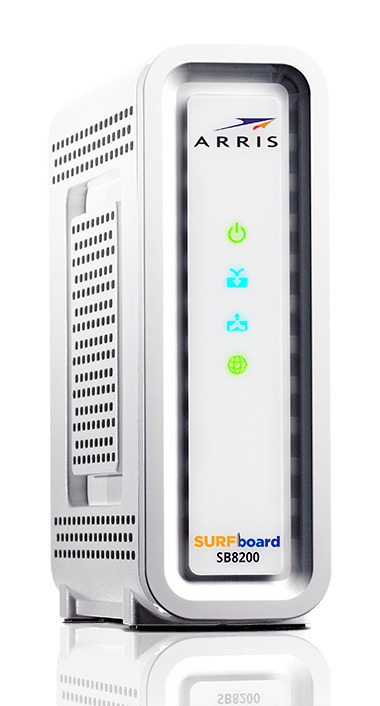 There are three kinds of people.
People who want Gigabit service. People who have Gigabit service. And people who have everything.
This holiday season, we have one gift that's perfect for all three: the ARRIS SURFboard® SB8200 DOCSIS® 3.1 modem. Let us explain...
First, there are people who want Gigabit, but don't have it yet. Like that family you know (we won't name any names) who has 50 devices... and a really hard time letting you use their Internet, because they're afraid you'll make everything even slower. The SB8200 will maximize their current broadband service and save them approximately $11/mo in modem rental fees, or $132 every year. And when they do upgrade their service (because they really should), their new money-saving modem will deliver all the speed they need, every step of the way.
Second, there are those lucky people who are getting Gigabit. They have an important choice to make: to rent or buy their Gigabit modem. When you give them a SURFboard SB8200, not only are you giving them one of the best modems in the world that will deliver their Gigabit service for years to come; you're also saving them that all-important modem rental fee. And who doesn't like gifts that keep on giving?
And then there are the dreaded people who have everything—technophiles with the latest video game consoles, the fastest laptops, and a fleet of drones surveilling their smart home. Well, one often overlooked piece of technology that is crucial to the fast and reliable operation of their advanced digital lifestyle is—yes, you guessed it—the modem. It's a gift that not only makes their life better, but makes you look like the most thoughtful person in the world. And isn't that what the holidays are all about?
Check out the ARRIS SURFboard® SB8200 today.
Happy holidays from ARRIS!