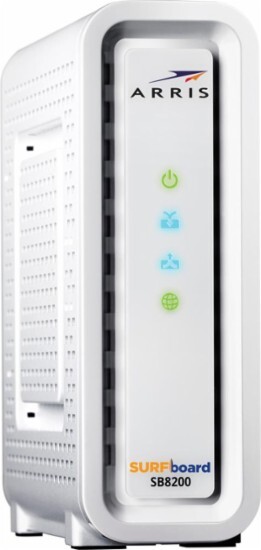 Mother's Day is coming in the U.S., and whether your mom is a big-wave surfer or a big-time streamer, she'll appreciate the best modem money can buy.
When you purchase mom an ARRIS SURFboard® modem, you're buying her something you know she'll actually use… for faster internet surfing and watching that cheesy show on Netflix that used to buffer all the time.
Our SURFboards offer a new level of performance that she won't have to upgrade, reconfigure, or think about for years. It may mean that she posts more embarrassing photos to your Facebook page, faster, and with greater regularity, but when you consider the fact that she did give you life, well, you kind of owe it to her.
In case you need more convincing, here are three reasons to choose a SURFboard this Mother's Day:
Advanced Technology
ARRIS SURFboards are some of the fastest, most advanced modems available. Our current line features the latest DOCSIS® 3.1 technology to deliver the fastest broadband speeds*. For example, our SB8200 is not only ready for Gigabit speeds and services, but has two Ethernet ports for the flexibility to bring that speed to more devices.
Compatibility
Is it going to work with your mom's internet service? In a word, yes. Our SURFboards are compatible with all major service providers. One less thing to think about.
Money
Oh yeah. ARRIS modems will save mom money—up to $120/year in modem rental fees. Invaluable for the next time she nags you about spending way too much money.
Check out our line-up of SURFboard modems and gateways at surfboard.com.
*Actual rates may vary dependent on a number of factors including, but not limited to: the services offered by your cable service provider, network traffic, computer equipment, type of server, number of connections to server, and availability of internet router(s).