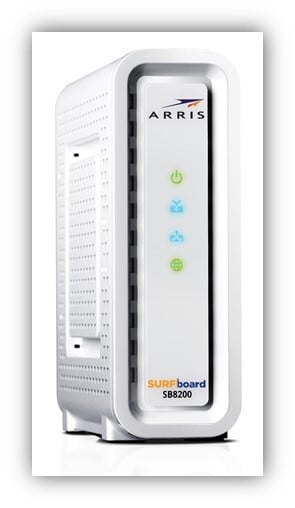 Your ticket to today's fastest speeds and tomorrow's faster speeds is our new retail modem with DOCSIS 3.1.
Starting today, you can order our new flagship SURFboard SB8200 cable modem on Amazon for $199.99.
It's made for the future—featuring the latest DOCSIS 3.1 cable technology to achieve the fastest broadband speeds available, for years to come. And it's the only DOCSIS 3.1 gateway with two available Gigabit Ethernet ports, to deliver those speeds to the most connected devices.
Whether you're preparing for Virtual Reality and streaming Ultra HD, or just want to experience the SB8200's addictive speeds on everyday experiences like web browsing, movie watching, and file sharing—check it out today!