As of today, you can buy an ARRIS SURFboard® SBG7580-AC with ARRIS Secure Home Internet by McAfee® at BestBuy.com for $199.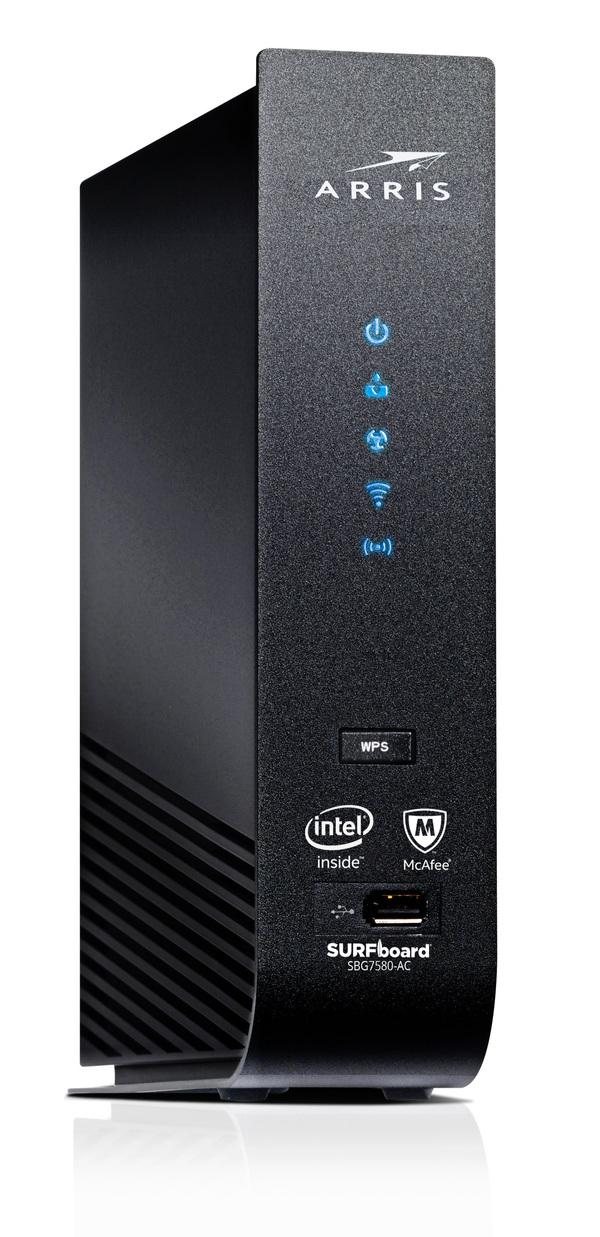 It's an absolute game changer.
You used to install security software on your laptop, tablet, phone, or other device you wanted to protect. Now, your gateway (cable modem & Wi-Fi® router) comes with that security at the entry point—protecting those devices and more.
We call it connect and protect. When you connect your devices to the SBG7580-AC to get Internet at home, ARRIS Secure Home Internet by McAfee protects your devices from malware, phishing, and more. It's that simple. And when you're away from home, McAfee Live Safe, which provides antivirus, identity and privacy protection, lets you extend that protection wherever you go.
Our new SURFboard is really four products in one, convenient package:
Gigabit 32x8 modem with DOCSIS® 3.0
Gigabit 802.11AC Wi-Fi router
Gigabit 4-port Ethernet hub
Home Internet security software
Whether you're upgrading your family's Wi-Fi or need the fastest wired connection for high-speed gaming, our new SURFboard delivers gigabit speeds with peace of mind.
Speaking of peace of mind, the ARRIS SURFboard SBG7580-AC gateway with ARRIS Secure Home Internet by McAfee is the result of a partnership between ARRIS and McAfee—the companies that invented the gateway and home Internet security. You're in good hands.
Need more convincing? At $199, the SBG7580-AC also pays for itself in less than two years, because you won't have to dish out the average $10/mo in rental fees. And included in that price are three years of ARRIS Secure Home Internet by McAfee® and three months of McAfee Live Safe.
It's the complete package. Get yours today at BestBuy.com!