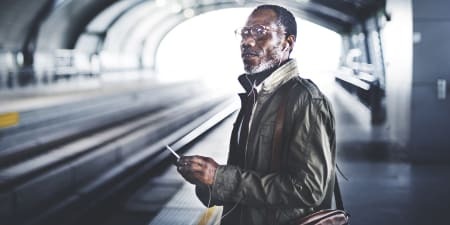 Over the past three years, Smart City services have emerged from the fringe to become a focal point for urban landscapes large and small. Municipalities have quickly proven how introducing new Smart City technologies improves residents' lives while reducing city management costs. According to a recent McKinsey Smart City study, these services could improve many quality-of-life indicators by as much as 40 percent. The segment has moved beyond the 'hype-cycle' into a major implementation phase with predictions stating that up to 50 billion IoT devices will be deployed by 2020.
As a worldwide leader in broadband networking, we have extensive experience deploying municipal Wi-Fi infrastructures with cities like London, New York City; Vail, Colo.; San Jose, Calif.; Kiel, Germany, Angers, France, and others. Our IoT Suite accelerates return-on-investment times and reduces deployment costs while providing support for common protocols like Bluetooth Low Energy (BLE), Zigbee and LoRa.
Smart City services require high-quality wireless networks with powerful management tools to operate at scale. Many cable operators have already implemented community Wi-Fi and other public wireless networks to support city residents, visitors, and local businesses. Smart city solutions provide new service opportunities that can be run using the same infrastructure.
At this year's SCTE Cable-Tec Expo, our experts will discuss new business models for cable service providers in this growing sector. Stop by the Smart City Experience Booth # 2841 to hear more about how we're leveraging new technologies to connect devices that can ease traffic flow, improve waste management, better monitor climate conditions and lower crime.
ARRIS and several of our partners – including AXIS Communications, LG-MRI, Signify and Tektelic – will demonstrate the latest in Smart City technologies, including IoT sensing solutions, an Internet kiosk, smart street furniture, LoRa networking and wireless camera systems. These solutions use Wi-Fi, as well as a variety of IoT networking and sensor technology to collect and relay data to support new applications that can reduce operating expenses while improving the quality of life for residents and visitors.
In addition to our Smart Cities Experience booth, ARRIS will be speaking on a panel, "Smart Cities Really Are" on Wednesday, Oct. 24, from 3:30-4:00 PM ET in the Exhibition Hall's Innovation Theater. ARRIS will also join Rick Cimerman, Vice President, External and State Affairs, NCTA, Eric Hornsby, Vice President of Sales, LG-MRI, and other industry executives to discuss how cable providers are natural partners in the Smart Community/IoT space on a panel entitled, "Cable Providers and Municipalities: Natural Partners in Creating Smart and Connected Communities," Wednesday, October 24, 2018: 9:00 AM- 12:00 PM ET, Room: B313.