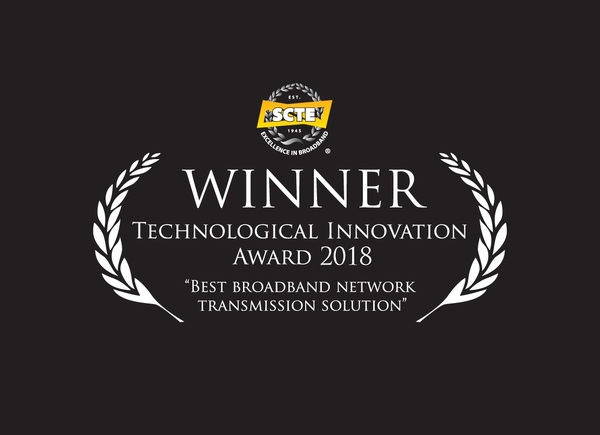 We're incredibly proud to have won the SCTE's awards for the "Best Broadband Network Transmission Solution" and "Technological Innovation of the Year" at its Gala Annual Awards Dinner this past weekend.
The award celebrates our landmark project with Danish TV and Internet provider Stofa to rollout Europe's first DOCSIS 3.1 Remote-PHY network and deliver Gigabit broadband and video services to its subscribers across Denmark. Stofa CTO Jacob Larson and his team have been pleased with the success of the program. We recently recorded a video with him highlighting the implementation.
"These awards are a testament to the talents of ARRIS's Engineering Team," said Dan Whalen, President, Network & Cloud, ARRIS. "Their work continues to broaden our industry's horizons, and they've positioned ARRIS at the forefront of the next era in networking with this first-of-its-kind Remote-PHY deployment. We couldn't be prouder of everyone who worked to make this a reality."
Next week, at ANGA COM, DOCSIS 3.1 and Remote-PHY will undoubtedly be major topics of conversation surrounding the unprecedented demand for Gigabit Internet. Our E6000 CCAP and NC2000 R-PHY optical nodes that underpinned our award-winning deployment with Stofa will be on display in at the ARRIS booth (#booth #10, hall #7, 12-14 June 2018). Visit us at the show to learn more.
Many thanks to the awards committee at SCTE for recognizing our pioneering work in DOCSIS 3.1 and Remote-PHY!