Did you know that 86 percent of retailers now provide secure Wi-Fi access for their guests and customers? This is because retailers want to enable a shopping experience that is both interactive and personal. Indeed, brick-and-mortar stores are doing their utmost to help consumers feel comfortable and in control of their shopping experience by providing choice – both in terms of transaction and interaction.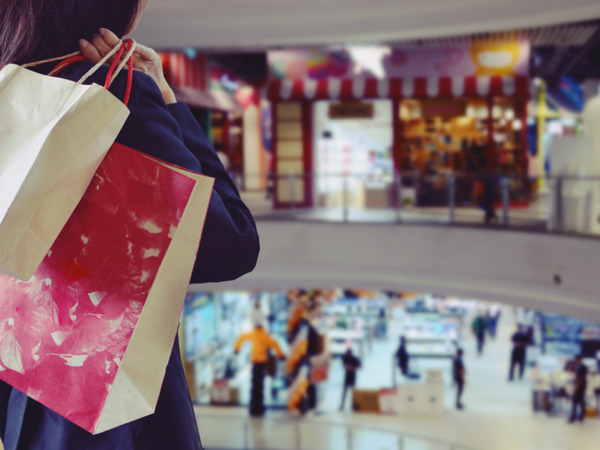 Frictionless Wi-Fi Transactions & AR/VR Experiences
In-store Wi-Fi enables frictionless self-checkout with convenient tap and pay via a smartphone or wearable device. In-store Wi-Fi also enables shoppers to securely access their mobile wallet apps, where they can keep track of receipts, rewards, coupons, gift cards, purchase history and returns. In addition, Wi-Fi powers in-store wayfinding apps that include detailed in-store maps, as well as pinpointed customer and product location, pricing, and status. In-store Wi-Fi also enables customers to use their smartphones and tablets to compare prices and items, as well as access saved items and product preferences. This ensures a seamless shopping experience, with consumers smoothly transitioning from online to brick-and-mortar. Indeed, choices such as color, size, and collection can all be selected before leaving home. And if an item is out of stock, customers can use a branded mobile app to have it delivered to their home. Moreover, a new generation of high bandwidth AR/VR devices and apps are helping prospective buyers 'place' and 'see' how items like a sofa or bed would fit in their living rooms or bedrooms. Indeed,
Sephora's Virtual Artists (SVA)
lets customers 'try out' their favorite brands of makeup with a simple selfie snap, while Walmart is running a
Christmas Sleigh Ride augmented reality campaign
that allows customer to unlock specialized AR content from Clorox, Welch's, Kellogg's, PepsiCo, Nickelodeon, M&M's, Blue Bunny Ice Cream and 3M.
A Personalized In-Store Experience
Wi-Fi is also at the heart of a new generation of mobile technology that transforms passive brick-and-mortar shopping trips into a dynamic and personalized in-store experience. Indeed, retailers are now pushing automated greetings to customers, along with targeted and personalized offers, tailored loyalty deals and snap sales notifications. This is made possible by customer (opt-in) data that is captured by the Wi-Fi network and various payment systems. The aggregated data, which can be thoroughly analyzed, allows stores to deliver a truly personalized shopping experience and bolster brand loyalty. Ubiquitous Wi-Fi also ensures real-time access to the latest price and product information for both employees and shoppers, while facilitating targeted up-selling and lucrative cross-selling opportunities. For example, the Best Buy app switches to 'local store' mode when a customer enters one of its locations, sending push notifications and
tailoring the experience
to that location's inventory. The app also boasts an 'on my way' feature that alerts sales associates when someone is on their way to pick up an online order. Similarly, Nike has
made its branded app the centerpiece
of its brick-and-mortar shopping experience, with smartphone users offered exclusive access to features, content, and recommendations. Products can also be scanned for more information, purchased or reserved for a fitting room. In conclusion, in-store Wi-Fi enhances the traditional brick-and-mortar experience for consumers and enables retail owners to significantly streamline operations. For example, Wi-Fi powers networks that support fast access to mobile comparison shopping, roving or self-checkout capabilities, as well as secure access to mobile consumer apps that store sales receipts, rewards, coupons, gift cards, and purchase history. In-store Wi-Fi also maximizes operational efficiency by delivering real-time information on product availability and facilitating the reliable delivery of targeted and personalized offers, tailored loyalty deals and snap sales. The result? More revenue per customer. More satisfied customers. And more repeat visits.