Amazon Web Services partnered with Ruckus Networks, Athonet, and Federated Wireless to showcase a CBRS-based private LTE network at re:Invent 2018. The CBRS networks are expected to enable the rapid deployment of Industrial IoT (IIoT) applications, such as real-time surveillance devices, smart meters, and worker safety monitoring.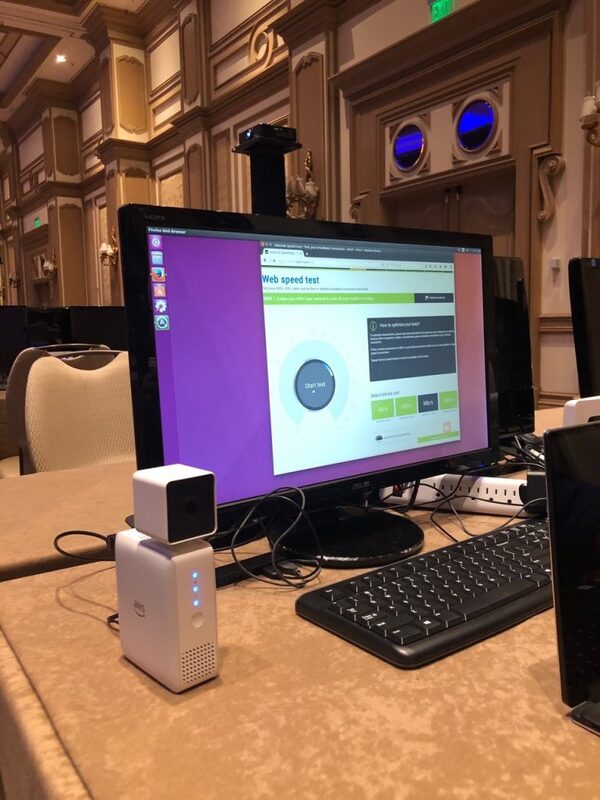 Demonstrated a few weeks back at a live, hands-on workshop at AWS re:Invent, the end-to-end private LTE network included over 120 programmable Amazon DeepLens cameras which were configured and set-up in only a matter of hours. Previously, LTE networks would have taken weeks—or even months—to plan and deploy. The combination of the CBRS spectrum enabling enterprises and the simplicity of the Ruckus network made it possible to deploy an LTE network with Wi-Fi simplicity. The combined platform features:
The Ruckus Q710, the industry's first CBRS 3.5 GHz indoor LTE access point (AP) to achieve FCC Certification, covering approximately 10,000 square feet.
The Athonet BubbleCloud, an award-winning mobile core designed for private mobile networks.
The Federated Wireless Spectrum Controller, which enables access to massive CBRS shared spectrum for private 4G and 5G applications.
Full integration with AWS IoT and plug-and-play experience that makes it easy to connect, monitor, and manage IoT assets at scale.
The network worked flawlessly for the developers who completed their task with full network performance using the Ruckus Q710. Typically, network congestion can be an issue with many devices trying to share the wireless bandwidth simultaneously. However, the LTE network was able to do this seamlessly – with no impact in performance to the user.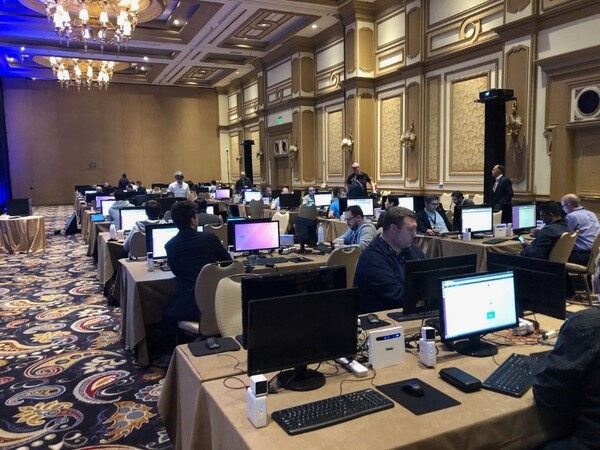 This demonstration is testament to other applications using DeepLens and other similar devices leveraging AWS applications running locally and in the Cloud. Deep Learning is a technique that uses neural networks to learn and make predictions - through computer vision projects, tutorials, and real world, hands-on exploration with a physical device. AWS DeepLens allows you to run deep learning models locally on the camera to analyze and take-action on what it sees. This is a great enabling technology for industrial customers. CBRS is a game changer for wireless connectivity. It provides the opportunity to leverage 3.5 GHz spectrum to enable organizations to establish their own LTE networks. This DeepLens solution is just one of thousands of applications that will be enabled by CBRS for enterprises, operators and consumers.
Ruckus Networks was the first to secure Federal Communication Commission (FCC) CBRS certification for their indoor and outdoor LTE Access Points (APs).
Stay tuned as we bring these—and more—applications to life.