The Need for Better SMB Wi-Fi
Over 30 billion connected "things" are expected by 2020, while applications such as 4K video are projected to drive internet traffic to 278,108 petabytes per month by 2021 – with users generating a staggering 163 zettabytes of data on an annual basis by 2025. Clearly, consumer-grade Wi-Fi routers are simply no longer capable of meeting the needs of small and medium businesses (SMBs).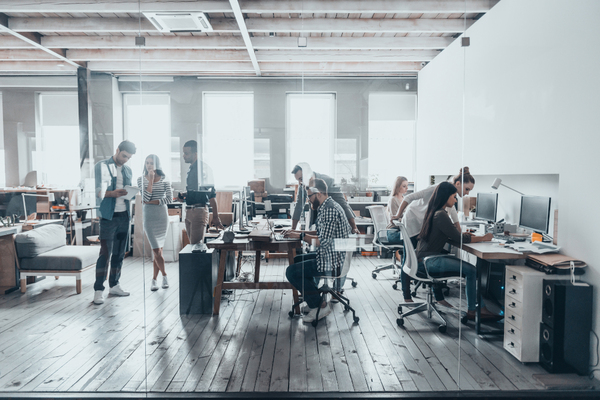 These days, even smaller businesses are demanding fast, reliable, always-on connectivity for dozens or hundreds of connected devices. This is precisely why we are making Wi-Fi easy for SMBs with RUCKUS Unleashed. Our controller-less, high-performance and affordable portfolio of access points (APs) can be up and running in five minutes or less. In addition, Unleashed enables anyone to manage their network from an intuitive Unleashed mobile app for Android and iOS or website browser. In this blog post, we'll take a closer look at businesses and partners that have deployed our easy-to-manage Unleashed APs to ensure uninterrupted, pervasive coverage for SMBs and residential units. Let's begin with Absolute Music.
SMB Wi-Fi Case Study 1: Absolute Music
Based in the UK, Absolute Music was founded in 2003 and originally operated as a small mail-order company. Over the next few years, the company expanded its offerings and moved to a new location comprising multiple buildings (totaling approximately 34,000 square feet). Customers now include professional musicians, sound engineers and students. The latter attend in-studio classes and frequently stream videos as part of their coursework, learning how to perform and perfect various pieces of music. Perhaps not surprisingly, dependable Wi-Fi has become increasingly important for Absolute Music over the years. Without it, the company simply can't operate various aspects of its business, including logistics, since stock is ordered, organized, shipped and updated with (wireless) tablets and phones. Moreover, tablets and smartphones are used to process on-site credit card transactions. However, due to concrete and metal building materials, the company's older equipment had difficulty delivering a fast, stable and pervasive Wi-Fi connection. So, Absolute Music turned to Digital Air Wireless Networks which was asked to survey the site and propose a solution. According to Digital Air Wireless Managing Director Mark Julier, the company ultimately suggested RUCKUS Unleashed to Absolute Music. As Julier notes, Digital Air typically recommends RUCKUS to customers that have a limited IT department. This is because Unleashed APs are affordable, easy to install and simple for just about anyone to manage. "Our experience with RUCKUS Networks wires has been seamless from installation through operation," adds Absolute Music Sales Director Andy Legg.
SMB Wi-Fi Case Study 2: Lush (Handmade Cosmetics)
Established in the UK in 1995, Lush operates over 900 shops in 49 countries, including a new flagship store in Central Soho Square, Hong Kong. To enhance the customer experience, the Central Soho Square is equipped with wireless scanners, video conferencing equipment and EPOS systems. However, finding a fast and reliable wireless solution initially proved challenging. This was because the wood and metal material used to design and decorate the store caused wireless interference, slower speeds and abrupt disconnection from the network.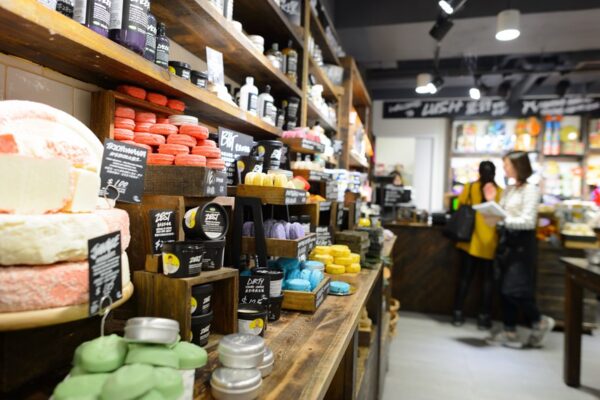 The above-mentioned issues were successfully overcome after RUCKUS was chosen to deploy five ZoneFlex R500 Unleashed dual-band 802.11ac Wave 2 Smart Wi-Fi access points on every store level. Each individual access point can support up to 500 clients, with user throughputs of 867 Mbps (5 GHz) and 300 Mbps (2.4 GHz). In addition, each unit provides concurrent support for HD IPTV, VoIP and multicast IP video streaming. "The RUCKUS Unleashed Smart Wi-Fi network has provided us with a stable and reliable network allowing for instant uploads, check-in on social media platforms and sharing of customer experiences in our stores," states Victor Ma, IT Support at Lush.
SMB Wi-Fi Case Study 3: Gewoon Lekker
Gewoon Lekker is a restaurant in the Netherlands that considers Wi-Fi an absolute necessity for both diners and staff. Recently, Gewoon Lekker decided to replace its old Wi-Fi network due to a lack of bandwidth, insufficient security capabilities and an inability to support customer connections at peak dining times. Ultimately, MIEGROUP Director Richard Munter recommended RUCKUS Unleashed to provide fast, secure and stable Wi-Fi for the restaurant. This is because Unleashed is a high-performance and affordable portfolio of access points (APs) that can be easily installed. In addition, Unleashed enables non-technical restaurant staff to manage its network from an intuitive mobile app for Android and iOS or a website browser. According to Munter, RUCKUS Unleashed is the perfect product for businesses such as Gewoon Lekker, as the restaurant lacks on-site IT technicians. "The deployment [of Unleashed] was ready in five minutes out of the box. It's a steadfast solution," says Munter. "Since the deployment we have seen a steadfast network. We don't have any connection losses on the devices. The ordering system is working perfectly and [so is] the payment system."
SMB Wi-Fi Case Study 4: Lennar Homes
Lennar Corporation is a home construction and real estate company based in Miami, Florida. The company is known for its "everything's included" offering – meaning what you see is what you get, including fast, reliable Wi-Fi. Recently, the company equipped a number of homes with RUCKUS Unleashed access points for Wi-Fi, along with an ICX Ethernet switch. Using heat maps to individually analyze each home's floor plan, Lennar strategically placed Unleashed Wi-Fi APs to ensure optimal coverage. Lennar builds tens of thousands of homes every year and Unleashed can be deployed in minutes, making it the perfect choice for a large-scale residential installation. RUCKUS Unleashed also accommodates multiple users streaming 4K video, while supporting a wide range of smart home devices and appliances including lights, climate control systems, video-enabled doorbells, locks and security cameras, stoves, refrigerators, washers, dryers and even showers!
Better SMB Wi-Fi for All
In this blog post, we took a closer look at the businesses and partners that have deployed our easy-to-manage Unleashed APs to ensure fast, uninterrupted and pervasive coverage. Specific case studies discussed above include Absolute Music, Lush Hong Kong (handmade cosmetics), Gewoon Lekker and Lennar Corporation. Interested in learning more about RUCKUS Unleashed for SMBs? You can visit our Unleashed product page here, download our Unleashed data sheet here, access our Multi-Site Manager data sheet here and download the Unleashed mobile app for Android or Apple iOS. For more information on SMB Wi-Fi, please read the previous articles in the series:
Converged wired and wireless enterprise networks
Learn more