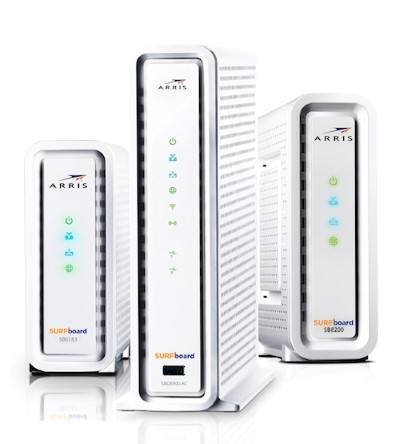 Your a smart cable customer, buying your own cable modem. Saving up to $11 a month on modem rental fees (or $132 a year). Getting the most out of your broadband service. Picking a plum amongst plums with the world's most popular line of cable modems.

You've already made a brilliant choice by narrowing your selection to ARRIS SURFboards. Now, here's the good news: If your service provider is one of the major cable service providers in the U.S., chances are your ARRIS SURFboard will work wonderfully. To double-check, click on your service provider below:
For more Frequently Asked Questions about compatibility, visit our support site or call us at (877) 466-8646.