Video surveillance is one of the most powerful tools law enforcement has in its arsenal. It's used to protect citizens and investigators, collect evidence, and prevent crime. Unfortunately, law enforcement officials don't always have the lead time they need to set up equipment. While wireless IP video cameras help facilitate rapid deployment, there's still the legacy network infrastructure to contend with. For that, law enforcement agencies need "pop-up" security enabled by a solution that is cost-effective and easily deployed, virtually anywhere.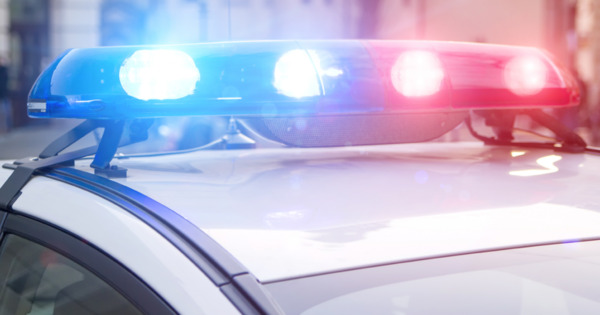 The development of IP-based video cameras gave law enforcement officials more flexibility in terms of camera placement, but the network infrastructure remained a barrier to achieving cost effective, rapid deployment. Wireless connectivity over cellular networks like 4G LTE is simply too expensive. Plus, it's not unusual for service providers to throttle bandwidth, resulting in performance issues. Other wireless solutions use a low bit rate at short range, recording one frame every five seconds. While this may be suitable for situational awareness, it doesn't meet requirements for investigative cases requiring real-time data.
Time is of the essence during a criminal investigation. To benefit from video surveillance in these scenarios, law enforcement agencies must be able to quickly deploy video surveillance when and where it's needed—without filing for permits, installing fiber infrastructure, or incurring exorbitant fees. This can be achieved with Ruckus Video Mesh Distribution.
Ruckus Video Mesh Distribution is an easily deployable surveillance network that delivers high bandwidth and full frame rate with low latency. Ruckus SmartMesh provides backhaul over a WiFi network, enabling law enforcement agencies to achieve visibility virtually anywhere there's power—including locations where running copper or Fiber cable is unfeasible. The self-forming, self-healing, and self-optimizing technology makes mesh networking easy to deploy and manage.
Video Mesh Distribution…
Lowers installation and operating costs by reducing the need for Ethernet cabling and RF planning.
Delivers consistent bandwidth. Traffic is never throttled as it is with cellular providers.
Automates configuration, enabling Smart Mesh Networking WLANs to be deployed and operational in half the time of conventional WLANs.
Works with any IP-based camera and VMS for optimal flexibility. Outdoor access points can even provide Power over Ethernet (PoE) to IP cameras, making outdoor video surveillance much easier to deploy.
Brings stability and reliability to video surveillance with a solution that's secure by design. All mesh backhaul links between nodes are encrypted and hidden to ensure safe and secure operation.
The flexibility law enforcement agencies achieve as a result of Ruckus Video Mesh Distribution removes previous limitations on video surveillance. Agencies can easily put together deployable kits that provide "pop up" security when investigators need to get surveillance up and running in a short period of time. Video surveillance can be set up in office buildings, vehicles, natural environments, public spaces, and around long perimeters—virtually anywhere there's power (even if it's solar power). And it can be done quickly.
The Fresno Police Department is an excellent example of the power of Ruckus video mesh technology. The Department is responsible for policing 115 square miles and protecting 535,000 citizens, and could not support their 200 surveillance cameras with fiber optic cable. The City deployed a Ruckus solution including 802.11ac outdoor APs and the ZoneDirector controller. The mesh capabilities of the APs allowed them to have multiple APs seamlessly joined together to provide the necessary throughput and backhaul capabilities. In the words of Fresno Chief of Police Jerry Dyer, Ruckus technology took surveillance video reliability from 50 percent to 100 percent, making Wi-Fi performance as good as fiber optics.
Watch this testimonial video.
Ruckus Video Mesh Distribution isn't limited to temporary deployments. The solution is scalable and features a number of capabilities that bring long-term stability to any deployment. For example, SmartCast is a quality-of-service engine that optimizes video quality. BeamFlex technology enables APs to dynamically change antenna patterns on a packet-by-packet basis to adapt to conditions and ensure a solid connection. Finally, in addition to being secure by design, all mesh backhaul links between nodes are encrypted and hidden to ensure safe and secure operation.
Criminals don't wait for investigators to set up their surveillance equipment. Ruckus Video Mesh Distribution removes the limitations on reliable video surveillance. The flexible solution is easily deployed, and delivers high bandwidth and full frame rate at low latency, empowering law enforcement agencies to collect real-time data anywhere, at any time.
For more information, please download our Solution Brief.