Joel Lindholm, the VP of Business Development for Ruckus LTE, recently penned a Connected Real Estate Magazine article about the benefits of Citizen Broadband Radio Service (CBRS) for the hospitality industry. As Lindstrom observes, hotel owners are losing approximately $4 per square foot due to poor cellular connectivity. Perhaps most importantly, 30 percent of hotel guests will not return to a hotel if LTE coverage is poor. This means even a single 'dead zone' can result in the loss of thousands of dollars in hotel revenue.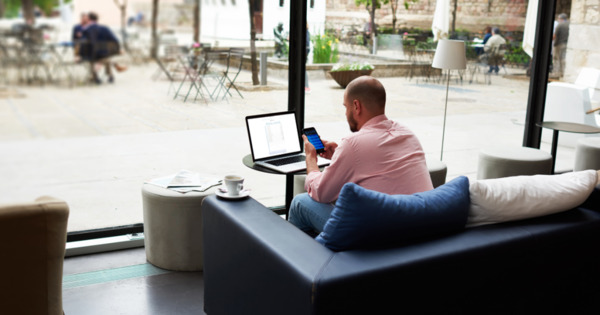 "Many hotels and convention centers have adopted Wi-Fi solutions, but hoteliers are still finding that high-speed LTE with good voice and data coverage is required to maintain a loyal customer base," he explains. "Hoteliers are also faced with the challenge of managing connectivity challenges without adding additional costs, as they simply can't charge guests more money for better cellular service."

Why hotels should consider CBRS
Although distributed antenna systems (DAS) are a popular option for hotels seeking to solve indoor cellular coverage issues, it is quite costly to install and can take 12+ months to begin providing cellular service. Securing access to wireless spectrum with CBRS delivers a more secure, powerful connectivity experience for guests and customers. CBRS, which leverages the 3.5 Ghz spectrum band for shared public and private use, offers new and better wireless services at a lower cost for businesses and consumers alike.
"Technologies based on the 3.5 Ghz band, such as OnGo, provide interference-free spectrum that propagates best where hoteliers need it most — indoors," Lindstrom explains. "Building owners and property managers can run their own OnGo in-building networks using standard 4G LTE cellular technology. These networks are as secure and high-performing as traditional LTE networks but are managed like Wi-Fi and are more cost-effective than traditional cellular networks."

If hoteliers don't want to design, install or manage their own LTE networks, says Lindstrom, Managed Service Providers (MSPs) will provide networks that can be used for private LTE and as a Neutral Host Network. Essentially, a Neutral Host Network is a network deployed and managed by a host operator where the network resources are being shared by multiple mobile network operators. As a neutral host, hotels have a business agreement with mobile operators to provide service to mobile customers while they are on the OnGo network on the premises.

"Neutral Host Networks based on shared spectrum allow hoteliers to create reliable and secure networks tailored to their unique needs, delivering high-performance LTE to all their guests, regardless of their wireless carrier," he adds.

As Lindstrom notes, 2019 will be an exciting year as hotels look to provide the kind of top-tier connectivity services their guests demand — both indoors and outside.

"[With CBRS] ensuring reliable, secure coverage that spans the entire building without dead spots, customers and employees won't have to risk losing money from dropped connections, outages or gaps in service. Ultimately, that connectivity will facilitate higher customer satisfaction and streamlined facilities management," he concludes.