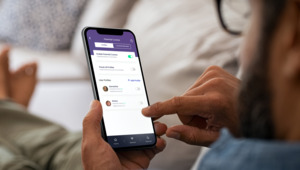 In today's connected world, we expect all our devices to make our lives easier. You expect internet connectivity speeds to be smooth. You never want to see the word "buffering" or experience interruptions. You also want to manage your children's screen time.
To accomplish all of this, your home network requires an app that helps you stay on top of your connected life. That's why CommScope is excited to introduce the new ARRIS SURFboard Central app. It contains updates to the look and feel of the previous app while providing you with Wi-Fi management and parental control right at your fingertips.
CLICK TO TWEET: CommScope launched the new ARRIS SURFboard mAX Manager app, a digital dashboard to manage a subscriber's connected home's Wi-Fi services. In this blog, Ronen Stern explains its new benefits.
Formerly called the SURFboard mAX Manager, the new app provides our SURFboard mAX Pro and SURFboard mAX Plus mesh routers users with a "digital dashboard" to manage their connected home's Wi-Fi services. By using a mobile device, we put everything in one place. The SURFboard Central app allows you to:
Check and review all your connected devices.
Set parental controls.
Optimize your Wi-Fi.
Set guest Wi-Fi for visitors.
Parental Controls
Do you want to set online boundaries for your children? With the SURFboard Central app's new parental controls, you can:
Create separate profiles for all your children's approved devices.
Set limits on specific device usage and schedules by managing screen times.
Pause the internet at any time.
Wi-Fi Management and Optimization
Do you know what to check when network issues arise? If you have visitors, do you know how to set up a guest network? The SURFboard Central app allows you to optimize and manage your Wi-Fi network. You can keep your network safe and secure with automatic updates while also testing your network's performance.
The app will be made available for all existing and future SURFboard products later this year; however, it will not support the following:
SURFboard RipCurrent routers
Legacy Broadcom-based DOCSIS 3.0 gateways (SBG6400, SBG6700, others)
The app can be downloaded to both Android and iOS devices:
In future blogs, I will highlight the SURFboard Central's newest features and how it will benefit your home Wi-Fi network.