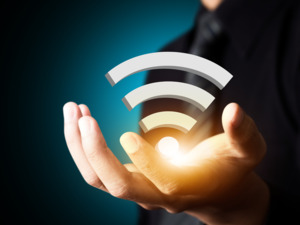 This week will mark an important moment in the world of Wi-Fi Spectrum. The Federal Communication Commission (FCC) is scheduled to take the final vote this coming Thursday (April 23rd) on 6 GHz Wi-Fi (as known as Wi-Fi 6E).
As I stated in a previous blog, Wi-Fi 6E will bring tremendous opportunity and will drive new "all home" wireless architectures
In a recent interview with Wi-Fi Now, I explained how this could be "Holy Grail" of home Wi-Fi. In that interview, I described that home networks could look something like this: one 160 MHz channel for every room (there are seven within the new 6 GHz band) interconnected by a couple of 160 MHz channels forming a residential Wi-Fi-powered multi-gigabit backbone. The backbone could use the future 802.11be (presumably Wi-Fi 7) standard.
CLICK TO TWEET: CommScope's Charles Cheevers provides his insight into the future benefits of Wi-Fi 6E in home networks.
With the addition of specific 6 GHz spectrum that only allows for Wi-Fi 6E devices to use it, the FCC ruling will bring increased and improved performance.
As a leader in this technology, CommScope will continue to leverage its extensive expertise in Wi-Fi devices and applications to help usher in a new era of wireless access and services for homes and businesses. In this Wi-Fi NOW video shot during the 2019 Wi-Fi World Congress International Expo and Conference, I explain what 6 GHz Wi-Fi really means to the home. Click below to view the video.
I also invite you to join me, FCC Chairman Ajit Pai and other industry leaders on Friday, April 24 at 1 pm ET for the "Wi-Fi Now Special Event on 6 GHz Wi-Fi (Wi-Fi 6E)" webinar. Click the link below to register for the webinar.