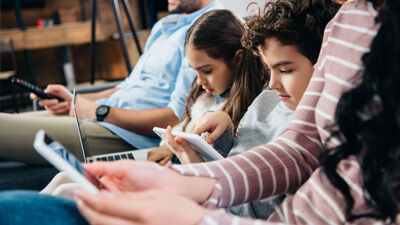 Reference Design Kit (RDK) software has been successfully used in DOCSIS broadband gateways for years. As RDK is an open-source software stack with collaboration and contribution from many sources, we see the following benefits:
Customize and improve the customer experience
Effectively manage their CPE devices
Leverage data analytics
Control their business models
CommScope's Home Networks business deploys RDK solutions in DOCSIS cable gateways as well as in video devices such as set tops, streamers, and smart media devices; however, the discussion now is whether RDK-B can evolve beyond DOCSIS into the rapidly growing fiber-to-the-home (FTTH) and PON market.
CLICK TO TWEET: CommScope's Phil Cardy explains how RDK can extend its appeal to the growing fiber gateway market.
As service providers install more FTTH and adopt PON technology, RDK-B is a relevant choice as a software platform for PON gateways. The attraction being the ability to leverage the RDK community and deploying devices that provide features such as Wi-Fi management, security, low latency for gaming which can be easily managed.
We are also seeing interest in utilizing RDK-B in our fixed wireless access (FWA) gateway solutions. While they will use a different WAN interface, we see a drive from service providers to use a common software platform that provides the same services and device management capabilities across all gateways no matter the WAN technology.
The Home Networks team understands the value and importance of RDK software and FTTH. Recently, I was a guest on the RDK Podcast. I joined host Jamie Walker and we talked about CommScope's role in the RDK community and the possibilities for RDK to enter the fiber and PON market.
If you didn't catch the podcast, then I encourage you watch the official video.
If you want to listen to the podcast, it is available on these audio platforms: