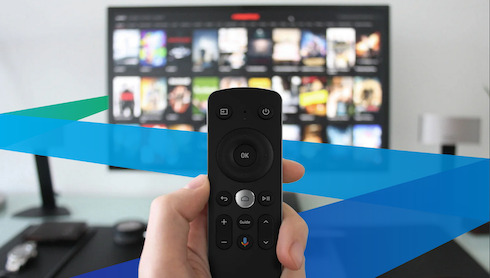 Service providers have a tremendous opportunity today to deliver to their customers a one-stop shop for all the popular streaming services.
There are growing numbers of customers who are canceling their pay TV services and are relying on free-to-air and streaming content over broadband, so called "cord-cutters," and in the younger demographic there is a significant number who have always used broadband streaming instead of pay TV - "cord-nevers."
CLICK TO TWEET: CommScope's Ken Haase explains the benefits to deploying streamers to broadband consumers and what service providers can expect.
Service providers are seeking ways to address the viewing needs of the broadband-only customer by providing them with a compelling streaming alternative to retail devices. That's why service providers are now deploying "streamers" - cost-effective, Wi-Fi connected video devices optimized to deliver aggregated streaming services.
Streamers are:
Easy to install and setup in minutes, streamers can automatically connect to the service provider's home Wi-Fi
Intuitive and have an easy to navigate user experience
Have universal search functionality for ease of discovery and optional voice control
Offer service provider quality of experience and support
Contain several eco-friendly features including low power usage, casings from post-consumer recycled plastics and no single-use-plastics in the packaging
So, what are the advantages for the service provider? Streamers enable them to:
Differentiate the broadband service
Have their brand and user interface on the TV
Offer additional paid-for content
Upsell to added-value services
As the global market leader in video devices, CommScope has supplied more than 6 million streamers to customers in the United States and Europe. In our latest interactive infographic, we explain the benefits to deploying streamers to broadband-only consumers and what service providers can expect.