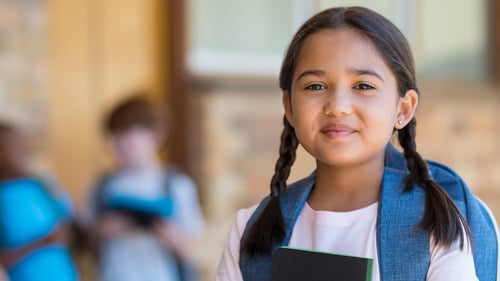 Remote learning, work-from-home set-ups and remote viewing of special events all made network infrastructure more important in 2021 – a trend that will continue in 2022 as companies, schools and public venues compete for peoples' time, energy and money. There will be a new emphasis on enhancing the student/worker/visitor experience, and many of these new experiences rely on robust network access and connectivity. Let's look at how this trend of enhancing experience through digital capabilities is impacting educational facilities, offices, hotels and other public venues.
Digital Learning Transition in the Classroom
The sweeping transition toward digital learning in schools was accelerated by COVID, but the real implementation of hybrid classrooms, distance learning and digital curriculum are only just beginning to grow, and likely to stay. COVID forced many organizations to move to some of these technologies before they were ready for it, neither academically nor technically, and the experience was subpar. Now, these educational institutions are moving to catch up.
The ideal vision is for every classroom and lecture hall to accommodate hybrid-learning environments that engage in-person and remote students alike. Classrooms must be outfitted with microphones, cameras and video screens to support this mode of learning, and every student will have a digital device. Although the set-up is possible, the challenge is to build up the network infrastructure to support that vision.
Inside each facility, we see a movement toward converged networks, as digital learning networks, in-building cellular, switching and cabling plant, and IoT systems all come together and force IT and operational technology (OT) departments to collaborate as never before. Building automation systems for heating & cooling, lighting, smoke/vape detectors and electronic locks are moving onto IP networks, which is forcing the convergence question. Some facilities will decide to converge networks for higher efficiency, while others will continue to maintain separate networks for control. Networking vendors must support both models.
Of critical importance in this whole trend toward increased digital learning is the question of how to pay for it. Home learning is on the rise and addressing digital equity issues will become a bigger factor in 2022. In fact, the experience of students and their families influences where those families send their children for education (home schooling, charter, magnet or private schools are becoming more appealing if public schools don't invest enough). This societal shift directly impacts public schools because their funding is based on average daily attendance, and with attendance dropping it's harder to afford remote learning technologies.
To help bridge the digital divide that puts 15-20 percent of K-12 students at a disadvantage, CARES Act and follow-on stimulus funding will continue to play a role in 2022, as will other funding sources. But schools aren't necessarily experts at obtaining such funding, and, facing stiff competition for funds, they need help to find and win grants. Vendors will distinguish themselves by offering advice and assistance in identifying and helping obtain funding for their customers' infrastructure projects.
Universities are also looking for funding, and there's not as much available for higher education as there is for primary and secondary schools. This is fostering stiffer competition from students who can pay full tuition. Many students have jobs, families or other commitments, and flex learning with recorded lectures is a good way to attract these students. To win in this arena, universities are focusing on flex learning programs and trying to attract and retain students by delivering a student-centric campus experience. Rather than adding buildings or hiring staff, schools are investing in e-learning that actually provides an equitable experience to that of in-person classes. In addition, online courses are becoming more price competitive.
Arenas Upgrade to Attract Visitors and Workers
For public venues, the challenge is to increase activations – the number of times a facility is "activated" for non-sports events like concerts and shows. With the average TV getting bigger and couches ever more comfortable, public venues need to enrich the onsite experience. Some venues are expanding their scope of mixed-use facilities; the Honda Center in Orange County, California is adding an experience center with restaurants, shopping and activities for kids surrounding its stadium, for example.
Venues will strive to enrich visitor experiences by enhancing convenience through touchless ticketing and concessions, providing online information on congestion at concession stands or bathrooms, and performing automated temperature screening for visitor safety. Venues will constantly share information with their visitors, as well as stream video to remote fans.
Of course, network connectivity underlies all of this. Venues will look harder at self-funded networking options like Wi-Fi 6. For years the trend was to let mobile operators or neutral hosts deploy systems that enhance mobile coverage, but with applications expanding, we'll see a lot more Wi-Fi networks in stadiums and arenas.
Vendors can help in this transition by advising venue owners about funding and operational models. Many venues won't deploy new networking equipment unless they can clearly understand how it will be funded and operated.
The Office Evolves
Forced to work from home by COVID, many workers are finding that they like it better than commuting every day. Employers are embracing these workstyles to gain more productivity at lower costs. For example, companies are reassessing their investments in new real estate or reconfiguring existing office space for ad hoc workstyles. Employers with campuses are working to make them more attractive to workers with new amenities such as gyms and onsite childcare.
Companies are also choosing more attractive locations that are easier to get to and working harder to understand exactly who is using a venue. Employers need to know how people are using buildings to determine which spaces are (or are not) used, so they can reallocate space when needed. New offices will be reconfigurable to accommodate changes in employee preferences. The overall goal is for companies to get better ROI on real estate investments as well as to give remote employees reasons to convene periodically as needed. Many companies have started to see success by hosting special events, for example, and remote employees often see these as networking opportunities that bring them to the office.
Even in an ever-remote world, however, it is an overreaction for companies to completely do away with physical real estate for their workers, as offices are vital in creating and maintaining a company's culture – even if their use looks different than in the past.
Hotels Focus on the Guest Experience
Remote work has diminished business travel, so hotels are looking at new ways to make their facilities more attractive to guests. They're also now competing with public venues for meetings. To win business, hotels are deploying faster and more pervasive Wi-Fi systems, subsidizing connectivity and adding digital assets like large-screen TVs to lure events.
In addition, hotels are working to become more efficient through digital technology. Electronic door locks are now commonplace, and larger properties have IP telephone systems that offer online room service ordering, concierge services and other amenities. Guest internet and back-of-the-house systems are converging onto IP networks for greater efficiency as hotels move to the cloud for guest services and applications. There's also a heightened interest in security, with hotels adopting SD-WANs to help prevent hacking.
All this helps large hotel ownership companies compete for brand loyalty and protect their investments over time. As for infrastructure, hotels are looking to mobile operators to scale their macro networks while they leverage Wi-Fi for in-building connectivity. Many larger hotels are already looking ahead to Wi-Fi 7.
2022 will see a refinement of trends that were born in the COVID era. Educational institutions, public venues, offices and hotels will all need faster, more robust wired and wireless networks to support their various initiatives. We should see real progress toward revamping networks in the coming year.