HomeSight
Connected Care, Made for TV
A whole new perspective on connected care for care providers
Our HomeSight solution connects older adults with caregivers, care professionals, family and friends through the technology they find most familiar — the TV — creating simple, secure access to a network of trusted people who can contribute to their well-being and help them live independently longer with dignity.
The HomeSight system delivers services that can help care providers elevate health and wellness for individuals and their support networks.
HomeSight Connected Care, Made for TV
Better home care, delivered more efficiently.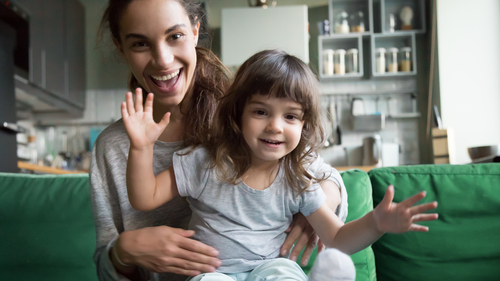 CONNECT
Securely connect older adults, family & friends and caregivers, through the TV — delivering instant access to a network of trusted people that can contribute to better health, reduce isolation, and encourage social engagement for aging adults.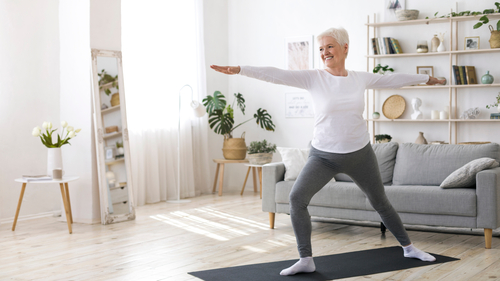 ENGAGE
On-screen health and wellness reminders encourage medical and wellness regime adherence while access to virtual communities helps to keep minds active, bodies healthy and social calendars full.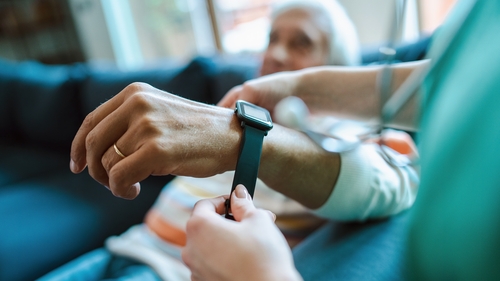 MONITOR
Virtual lifestyle and wellness monitoring using environmental sensors and paired medical devices deliver actionable data that you can use to further improve and customize care for those you serve.
The HomeSight solution features overview
Video calling including 1:1 calls and video conferencing including Zoom.
Photo & video sharing via web/mobile app with secure family-only account sharing for privacy.
Trusted contacts with user/account management and role-based access (social, care, management, family & friends).
On-screen notifications & alerts for calls, appointments, reminders, events, and more.
Unobtrusive monitoring that includes whole-home monitoring of temperature, humidity, sound detection and activity tracking, reported via dashboards.
Wellness monitoring with third-party device pairing and reporting.
Virtual communities support with curated group activity videos, broadcast calling across groups, and more.
Benefits for you & them
Care providers / Franchises
Open new revenue streams and B2B opportunities
Easy to deploy, learn and administer
Elevate staff attraction and retention
Rich health data-analytics fuel further efficiency
Offer better outcomes at a lower cost
Improve brand differentiation and profitability
Caregivers
Offer wellness checks and other services remotely, reducing travel time
Automate certain tasks such as medication and appointment reminders
Attend to more older adults in same amount of time — and multiple families at same time
Increase job effectiveness and satisfaction
Older adults
Easily stay connected with others using a familiar technology
Receive better personal care with more touchpoints
Improve health adherence with helpful on-screen reminders
Reduce feelings of isolation and loneliness
Access engaging and enriching digital content
Maintain absolute privacy control
Family & Friends
Perform wellness checks without having to travel to location
Enjoy greater peace of mind knowing loved ones are safe at home
Stay in control of loved ones' care with a secure solution
Out-of-town family and friends can be more deeply involved with the care of older adults
Delay the need for and expense of a nursing home
HomeSight Connected Care Solution from CommScope Home Networks
The HomeSight system is brought to you by CommScope Home Networks, a global leader in home technology and a trusted partner for broadband and TV service providers around the world, including Comcast, AT&T, Verizon, Telefonica, Liberty Global, and Vodafone.
Years Reputation for Quality and Reliability
HomeSight debut at HIMSS
Video
We joined HIMSS 23 for the first time to connect with home health agencies, personal care agencies, and assisted living facilities about the unique technology the HomeSight system provides the healthcare industry. Our mission is to make aging in place more accessible and affordable using the existing TV in the home.