HomeSight
Connected Care Redefined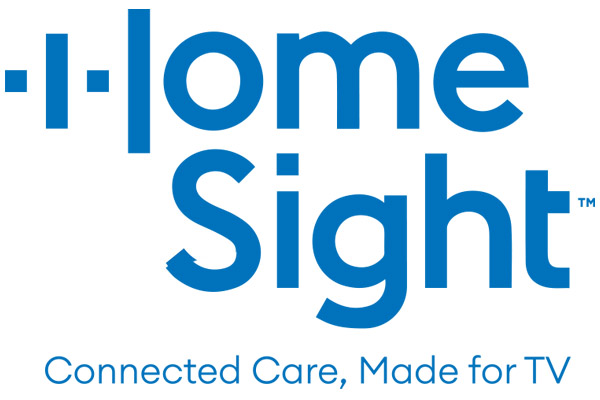 A System for Better Care at Home. To improve the quality of life for aging adults by making healthcare technology and affordable medical care easily accessible, enabling them to live independently longer with dignity.
The HomeSight system provides a secure and reliable cloud with an available SDK for interoperability, smart devices with powerful edge computing capabilities and sensors to enable a wide range of connected services. Together with application and provider partners, the HomeSight system can deliver services that help elevate health and wellness for individuals, their caregivers, and support networks, such as remote patient and environmental monitoring, video calling and consultations, voice assistance, community connections, and health education.
Let us unlock the power of our system for your application or service.
TV-centric Care
The HomeSight Smart Camera uniquely leverages the TV, the screen that most consumers are already comfortable using. Our patent-pending intelligent TV control allows seamless integration and switching between video sources such as the TV tuner, set-top boxes and streaming media devices. Using the provided HDMI input connection allows for messages to be overlaid on-screen or a voice call to be presented Picture-in-Picture. While watching TV, the incoming video-call can be answered, and at the end of the call the TV automatically returns to the original video source.
Interactions can be via a Bluetooth remote control, voice commands or even simple gestures via the camera interface to navigate the application ecosystem on the large screen.
The HomeSight Smart Camera also incorporates a state-of-the-art radar that is used to detect motion, as well as movement and position of people in range. It facilitates multi-modal monitoring of the home using environmental, motion, and audio sensing that can be used by applications to ensure that the home is safe and comfortable, and that the cared-for is going about their daily routine.
Innovative experiences can be envisioned to provide higher level analytics to infer periods of activity, presence of additional people in the room (such as when a caregiver is present), and potential variations from normal routines. Applications allow supporters to view and be notified of unusual patterns or events and can easily initiate a video call to check-in and make sure all is well.
A growing list of IoT devices, including devices for healthcare and smart home applications, may be connected which can act as a secure gateway to cloud services.
How We Help.
Improve technology adoption
Provide easier communication and healthcare access
Reduce loneliness and isolation
Improve adherence
Improve the cost of caring for seniors


CONNECT
Securely connecting loved ones and healthcare providers through TV-centric technology


ENGAGE
Active engagement with reminders, educational videos and virtual communities reduce isolation and improve service efficiency


MONITOR
Real-time environmental data monitoring and insights on daily activity.
Who We Help.
Aligning Customer Needs
Improved outcomes
Customer satisfaction & engagement
Reduced costs
Differentiation
Operational efficiency
With Patient Needs
Affordable care
Easier communication and technology
Easier healthcare access
Support with Loneliness and Isolation
Assistance with adherence and safety
HomeSight Connected Care Solution from CommScope
The HomeSight system is brought to you by CommScope Home Networks, a global leader in home technology and a trusted partner for broadband and TV service providers around the world, including Comcast, AT&T, Verizon, Telefonica, Liberty Global, and Vodafone.
Years Reputation for Quality and Reliability
HomeSight debut at HIMSS
Video
CommScope joins HIMSS 23 for the first time to connect with home health agencies, personal care agencies, and assisted living facilities about the unique technology the HomeSight system provides the healthcare industry. Our mission is to make aging in place more accessible and affordable using the existing TV in the home.
Meet Home Networks' Marco Schiano
Video
Meet Marco Schiano, Director of Business Development for HomeSight. With more than 25 years of experience in the healthcare industry, including bedside clinical experience and time in nursing leadership roles, Marco leverages CommScope's legacy of providing best-in-class products and services in the media service provider space to help make healthcare technology easily accessible and affordable for aging adults.