Cloud-managed Systems
RUCKUS Cloud
AI-enabled converged network management-as-a-service
Having trouble managing an increasingly complex network environment with your existing IT resources or meeting increasingly demanding user expectations? No problem.
CommScope RUCKUS® Cloud is a converged network management-as-a-service platform that enables IT to deliver exceptional user experiences, simply. With RUCKUS Cloud, "lean" IT organizations can easily provision, manage, optimize, and troubleshoot a high-performance enterprise wired and wireless network via a single web dashboard or native mobile application.
RUCKUS outperforms others in an independently-validated Wi-Fi stress test.
Using advanced artificial intelligence (AI) and patented machine learning techniques, RUCKUS Cloud gives IT the troubleshooting tools to react quickly to service-affecting issues and to stop network anomalies from rising to the service-affecting level. It even classifies issues by severity, so IT knows where to focus first. Unplanned downtime plummets, service levels rise.
RUCKUS Cloud is a win-win scenario for everyone. IT gets easy management and troubleshooting. Your end users get a consistently great experience that is fast, reliable, and secure. Everybody gets more efficient and productive.
A Broad Range of Wi-Fi Access Points and Switches to Meet Your Needs
RUCKUS Cloud supports a wide range of Wi-Fi 6 (802.11ax) and Wi-Fi 5 (802.11ac) access points (APs) as well as ICX switches to meet the most demanding network requirements with ease.
RUCKUS Cloud Introduction
This video provides an introduction to RUCKUS Cloud, an AI-enabled network management as-a-service platform that enables lean IT to easily manage a converged network, troubleshoot faster, and deliver exceptional user experiences.
RUCKUS Cloud product overview video
This video provides a quick walkthrough of key features in RUCKUS Cloud, an AI-enabled network management as-a-service platform that enables lean IT to easily manage a converged network, troubleshoot faster, and deliver exceptional user experiences.
Cloud-managed networks: Are they right for you?
Analyst Webinar
Network performance and security are the top concerns of network managers, but the dynamic and increasingly unpredictable nature of today's networks is creating new blind spots and makes it harder and harder to deliver on this requirement. Join this webinar to understand the pros and cons of cloud-based management, whether it is the right fit for your organization, and which features you should prioritize..
Request a Trial
Try RUCKUS Cloud for 60 days. This trial is for qualified users who meet our terms and conditions*.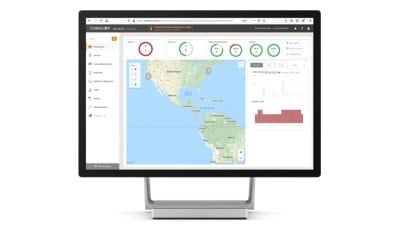 Five great reasons you should adopt cloud-managed networking
Infographic
Enterprise networks are becoming too complex for many IT teams to manage properly. With limited staff and budget, organizations seeking to manage a multi-site network need to work more efficiently if they're to keep up and ensure exceptional experiences for their users. Here are five reasons to adopt cloud-managed networking to help you do just that.
Customer Story: Bonneville Schools video
Bonneville Joint School District #93 partnered with Pine Cove Consulting and selected a RUCKUS network for their network refresh. This network services 14,000+ students across 26 unique buildings. Now students, teachers and faculty enjoy reliable and secure internet access.
For a complete access network solution, add...
Indoor, outdoor and special-purpose access points that deliver great user experience and higher user productivity.
Find the right switch for your network. ICX switches work seamlessly with RUCKUS Wi-Fi access points and RUCKUS SmartZone network controllers to deliver the highest performance and most cost effective solutions on the market today.
Cloudpath Enrollment System is software/SaaS that delivers secure wired and wireless network access for BYOD, guest users and IT-owned devices.
Find the right Partner – right now. RUCKUS partners have demonstrated expertise in selling, deploying and supporting secure wired and wireless networks for organizations.