IoT Networking Systems
Powerful, shared infrastructure for IoT
Organizations seeking to deploy IoT solutions face a complex, fragmented ecosystem of standards, devices and services. This complexity often slows or stalls enterprise IoT deployments, increasing risks and reducing return-on-investment.
An IoT access network addresses these issues by consolidating multiple physical-layer networks into a single converged network. A common network can simplify IoT sensor and device onboarding, establish uniform security protocols and converge IoT endpoint management and policy-setting. In short, an IoT access network enables organizations to more quickly realize benefits from IoT use cases.
The RUCKUS IoT Suite simplifies the creation of IoT access networks through the reuse of LAN and WLAN infrastructure, thus accelerating deployments, reducing cost, and increasing the benefits from IoT solutions. Now, organizations don't need to avoid IoT because they feel that they don't have the time, money, or resources to build new, overlay networks just to support a single vendor's IoT solution. With a CommScope RUCKUS IoT network, organizations can aggregate and backhaul IoT traffic over their new or existing RUCKUS Wi-Fi infrastructure.
IoT and the Converged Edge Network
The edge network is growing in complexity, and IoT only adds to the challenge. At CommScope, our goal is to simplify networking. The CommScope RUCKUS Converged Edge Network brings together Wireless, Wired, and IoT networks into a common network architecture. Our approach simplifies management, provisioning, assurance and security of your converged edge network.
AI-driven Analytics
MobiMESH inPiazza platform allows venues to fully exploit their potential and to drive their Customer Journey, through digital and physical touchpoints.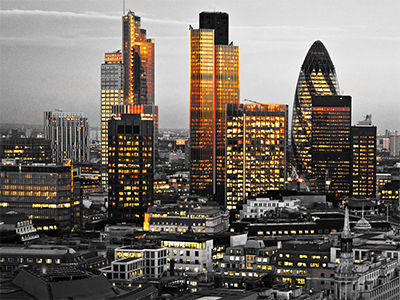 RUCKUS Alliance Partners
RUCKUS works with many leading vendors to ensure full integration and inter-operability of their solutions over a RUCKUS IoT network. Here are some of our leading alliances that can help deliver leading IoT solutions to RUCKUS partners and customers.
IoT solutions simplified
IoT makes possible improved guest and staff safety, building automation, asset tracking, and personalized guest experiences. But you can't manage separate networks for everything.
Watch
Smart Buildings
Intelligent buildings promise new levels of energy efficiency, occupant health and visitor productivity through innovative uses of highly connected, autonomous systems that support connected entry solutions, lighting, occupancy sensors and personalization tools.
Customer Story: Royal Park Hotel (Trailer)
ASSA ABLOY Global Solutions and Ruckus collaborated on an integrated solution that offered a streamlined, economical and forward-looking approach to bringing door locks—and future IoT technologies—online.
Watch Video
Staff Alert / Panic Button
Employee safety concerns are on the rise across all industries. Joining forces with industry leaders Ruckus Networks is making it easy to implement staff alert solutions while building a flexible foundation for tomorrow's IoT applications.
Connected Entry
Innovative companies are using the Internet of Things (IoT) to transform one of the first and most important customer and staff touchpoints: the door locks on which every person relies. Learn about the solution we have created with leading industry partners.
White Paper: Ruckus IoT Security
An overview of security issues related to IoT devices and protocols, and some of the innovative security capabilities of the Ruckus IoT (RIOT) suite.