Deliver competitive mass-market broadband services over LTE, CBRS and 5G networks
Wireless access (LTE, CBRS and 5G) is a practical and economic option for broadband delivery to urban, suburban and rural areas. CommScope's self-install home gateways with high-performance Wi-Fi, and wireless access network solutions enable robust voice, video, data and IoT services.
FWA - a practical option for mass-market broadband in urban areas
Wireless has been used successfully for many years to deliver Internet services to mainly rural areas. With advances in 4G LTE, CBRS and 5G NR wireless access is a practical and economic alternative to copper and fiber. Even where new cell-sites are required, FWA can be a cheaper option than fiber, and connecting new consumers is simpler and quicker.
Rural deployments covering large geographic areas have required external, technician-installed customer premises equipment (CPE) with line-of-sight to the transmitter. This has made provisioning a new customer complex, expensive and time consuming.
Urban areas with their shorter distances, typically <2 Miles (3 Km), allow for indoor, non-line-of-sight CPE that may be installed by the consumer. Not only much cheaper, they are quicker to install – so the customer is online fast and so is the revenue. With lower up-front costs, prices can be more competitive and contracts shorter.
LTE is capable of offering service tier above that available in many sub-urban areas where speeds over DSL are limited. 5G NR provides low-latency with fiber-like performance.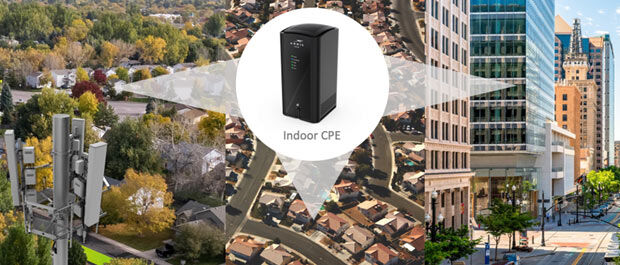 Self-install Home Gateways
CommScope's NVG558 FWA Gateways are high-performance indoor gateways for delivering robust voice, video, data and IoT services over LTE (Cat 16 and above), CBRS and 5G NR access networks. Equipped with internal antennas there is the option to connect external antennas if required. They are designed to be easy for the consumer to purchase, install and operate, as easy as buying a mobile phone, while reducing installation and support costs for the service provider.
With Wi-Fi being the primary means of connecting devices to broadband in the home, Wi-Fi performance has to be assured. CommScope FWA Gateways offer a choice of Wi-Fi options including tri-band Wi-Fi 6. They are CommScope HomeAssure™ enabled. When used with Wi-Fi Extenders they create a cloud-managed Wi-Fi system that delivers high-performance Wi-Fi throughout the home.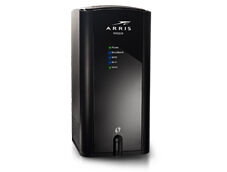 New opportunities for fixed-line operators
FWA can be an attractive alternative to fiber for Telcos and Cable operators. Lower cost and rapid deployment of FWA can complement a fiber strategy, particularly when faced with competitive pressure to deploy broadband service quickly.
In the US, Citizens Broadband Radio Services (CBRS) opens up new spectrum for use by existing and new-entrant wireless service providers to deliver FWA broadband services, including fixed-line operators and local communities. Similar shared-use schemes are also being considered in other countries.
CommScope Wireless Solutions
In many suburban areas, RAN capacity is underutilized, capacity that may be used for FWA without additional investment. As subscribers increase, additional capacity may be realized by first upgrading existing cell sites with enhanced radios and additional sectors, then by increasing cell density.
CommScope's Macro Cell Site and Small Cell solutions and expertise are here to support the roll-out of new network capacity to support FWA and other services.

Global Leader in Home Gateways
With over 15 years experience in home gateway innovation and development, CommScope has shipped over 200m devices.

Quality & Commitment
We are trusted by service providers across the world to deliver added-value, quality solutions when & where needed. Our dedication to quality offers minimizes total cost of ownership.
Our robust, secure gateway software is deployed on millions of devices in tier 1 operators.
.

End to End Expertise
From base station antennas at the tower top to power and backhaul to gateways and the home network, CommScope solutions cover the full data path and more.
Professional services—ranging from CPE customization, software development and SI to cell-site construction—are available to create customized solutions and accelerate deployment.

Environmentally Sound Corporate Responsibility
Reducing power consumption and use of recycled plastics are just some of the ways we are improving environmental sustainability.
CommScope Fixed Wireless Access Solutions
Video
An introduction to the business opportunity for Fixed Wireless Access and CommScope's FWA solutions.
Fixed Wireless Access Solutions
eBook
An introduction to the business opportunity for Fixed Wireless Access and CommScope's FWA solutions.