Hospitality Wi-Fi and IoT Connectivity solutions
A smarter network is one that's simple, reliable and adaptable
From online check-in to in-room services to conference room connectivity, modern guests expect fast speeds, total coverage and personalized experiences. At the same time, you need a network that keeps the property secure and your staff safe wherever they work. These needs—and countless others—are driving network complexity like never before.
CommScope understands the unique pressures of the hospitality industry. That's why we build simpler, more reliable and adaptable network solutions that unlock the potential of your network.
Simple to deploy and manage, CommScope's hospitality portfolio of Ruckus solutions makes it easy to add new services and applications—unlocking IoT efficiencies at every opportunity. Their reliability makes moves, changes and adds a stress-free experience, and their adaptability gives you the peace of mind of knowing your network can flex to meet changing demand and unforeseen circumstances.
That's why CommScope and our Ruckus portfolio of Wi-Fi solutions are the first choice of top hospitality brands the world over
Solutions that matter to you
One network does it all
Simplify and accelerate IoT deployments—while reducing network cost—by converging multiple protocols (IoT, Wi-Fi, Zigbee, and BLE) into a single network.
Ready to deploy
With our pre-integrated and proven IoT partner solutions, you can trust that it's going to work right out of the box.
End-to-end connectivity
CommScope has you covered—from Wi-Fi to internet of things (IoT) to in-building cellular as well as the switching, fiber and cable infrastructure.
Global leader in hospitality
Leading hotel companies around the world trust their guest experience and network services to CommScope's Ruckus networking portfolio and our highly skilled partners.
State-of-the-art hospitality networks
White paper
Hotels are most highly valued when their occupancy and room rates are high, their operating expenses are well managed and their network infrastructure stands the test of time.
CommScope: making employee safety a top priority in the hospitality market
Video
With CommScope's Ruckus portfolio of converged networking solutions running on CommScope's trusted cabling infrastructure, you can deploy a world-class employee safety device system quickly, easily and economically —a system that protects every employee, on every floor, indoors and out.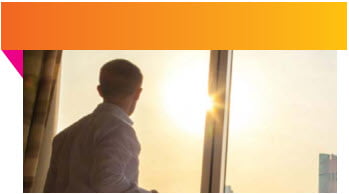 Ruckus controlled access solutions for hospitality
Brief
For hotel operators, the mission has grown to not only provide a pleasurable guest experience with the latest in technology, but to leverage that technology to provide a safe and secure environment for both guests and staff in the facility. CommScope's Ruckus solutions combined with our controlled access partners create a best in class ecosystem for any hospitality property.
Staff Alerts - Secure Wireless Panic Buttons and Staff Alert for Enterprises
Solution Brief
Joining forces with industry leaders, CommScope is making it easy to implement staff alert solutions while building a flexible foundation for tomorrow's IoT applications.
Hospitality Networking Solutions
Brochure
CommScope, along with Ruckus networking solutions, ensures guests are connected and satisfied.