The future is always on, so is CommScope
CommScope helps design, build and manage wired and wireless networks around the world. As a communications infrastructure leader, we shape the always-on networks of tomorrow. For more than 40 years, our global team of greater than 20,000 employees, innovators and technologists have empowered customers in all regions of the world to anticipate what's next and push the boundaries of what's possible.
Facilities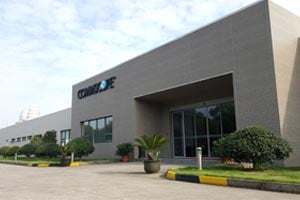 CommScope Asia (Suzhou) Technologies Co., Ltd.
Incorporated in January 2004 and situated in the Export Processing Zone in Suzhou Industrial Park, the company operates a factory with a built-up area of 34,000 square meters on a land of 55,000 square meters in area. It mainly produces broadband co-axial cables, network twisted cables, and copper and fiber optic connectors.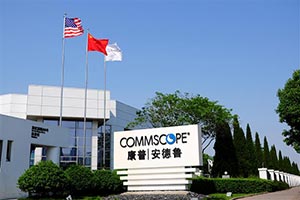 CommScope Communication Technology (China) Co., Ltd.
Founded in November 1997 and situated in Suzhou Industrial Park, the company operates a factory with a built-up area of 40,000 square meters on a land of 64,000 square meters in area. It produces numerous products including RF co-axial cables, leaky cables, base station antennas, connectors, cable components, digital distributed antennas under Era series, antennas under ValuLine series and filters.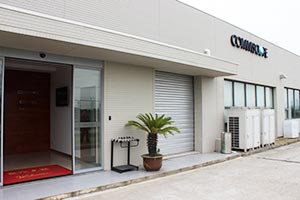 CommScope Building & Data Center Connection R&D Center
Established in 2007, the R&D Center has participated in numerous projects involving development of new products, improvement of existing products as well as manufacturing and quality support work in China. As a result of our acquisition and integration of Tyco Electronics' broadband division, we are now able to provide development and support for all types of network connectivity solutions, including optical fiber-to-door products such as indoor copper cabling products, indoor optical fiber cabling products, equipment room cabling products, outdoor optical fiber joint boxes, as well as development of imVision smart management hardware and software. Hitherto the R&D Center has independently or jointly obtained numerous patents. It possesses the capability to research and develop mechanical structural analysis, quick object-printing and testing of sample machinery. The R&D Center is also equipped with laboratory with dozens of high-precision testing instruments, capable of offering a wide range of reliability tests for optical fibers, cooper cables, machineries and environments.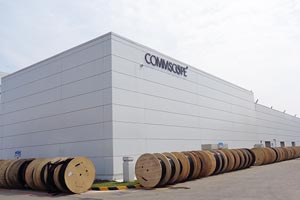 CommScope Outdoor Wireless Network R&D Center
Established in December 2002, CMS is a R&D center for research and development of wireless communication systems and base station systems and equipment for the global market, including base stations, connectors, accessories and filters. In keeping with technological advancement and market demand, the R&D Center has in recent years developed numerous remote RF integrated units, active antennas and 5G-related RF products. CMS is equipped with world-class equipment and instruments. It is also staffed with outstanding technical talents in China's wireless industry. At present it employs more than 260 professional technicians.
Resources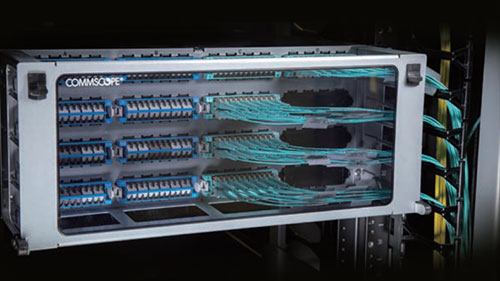 Ordering Guide: CommScope 360 ​​pre-terminated optical fiber system commonly used product technical specifications
Download
Ordering Guide: China Fiber Product Manual
Download
Product Manuals: CommScope copper hotspot product brochure:
Download
Product brochure: CommScope fiber optic cable hotspot
Download
Case Studies
Learn more about how we partner with our customers to make communication faster, easier and more efficient for today's always-on world,
Sales Locator
Shanghai Office
Unit 2F, Building B, The Mixcity
No. 1799 Wu Zhong Road
Minhang District, Shanghai 201103
Phone: +86 21 8022 3300
Beijing Office
Unit 605, F/6, Building C, Pudi Hotel
No. 7 Jian Guo Men South Avenue
Dongcheng, Beijing 100005
Phone: +86 10 8593 7300
Guangzhou Office
Room 701, R&F Yingtong Building
No. 30 Hua Xia Road
Tianhe District, Guangzhou 510623
Phone: +86 20 8715 5800
Shenzhen Office
Unit F, 5/F, Building 2, Science Park Financial Base, Keyuan Road
Nanshan District, Shenzhen 518057
Tel: 0755 2639 6610
Chengdu Office
Unit 1501A
TianFu International Plaza
No.8 East Section 5, 1st Ring Road
Jinjiang District, Chengdu 610065
Phone: 028 6132 0508
Wuhan Office
Room 1003,10 Floor
Xingguangshidai Building
South Luoshi Road
(Wenhui Road Cross)
Hongshan District, Wuhan 430079
Phone: +86 27 8768 8258
Phone: +86 27 8768 8558
Hong Kong Office
Units 811-18, Tower 1
Millennium City
388 Kwun Tong Road
Kowloon, Hong Kong 999077
Phone: +852 2515 7500
Taiwan Office
38F., No.16, Xinzhan Road
Banqiao District
New Taipei City 22041
Phone: +886 02 7753 1599