HomeVista video solutions
HomeVista™ video solutions
Bring content to life with high-quality video and streaming solutions
HomeVista is a portfolio of innovative streamer and smart media device solutions that enables service providers to deliver advanced video and media services with a modern user experience, including streaming, Live-TV, smart home, and other services.
It includes pre-integrated and pre-certified solutions requiring minimal customization for accelerated time-to-market, while comprehensive customization options and services offer additional differentiation.
Capabilities and benefits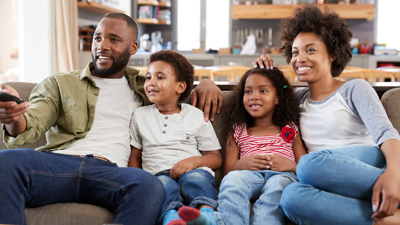 Complete, ready-to-deploy solutions
CommScope brings together advanced hardware, open-source software platforms, UI, service-provider-oriented software enhancements to deliver pre-integrated, ready-to-deploy solutions that reduce time to market and lower total cost of ownership (TCO).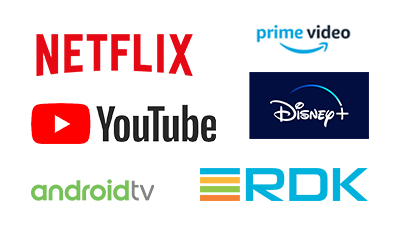 Aggregate popular streaming services
Our solutions offer easy access to popular streaming services, including Netflix, Amazon Prime, Disney+, etc. built on AndroidTV, RDK, TiVO, and other software platforms.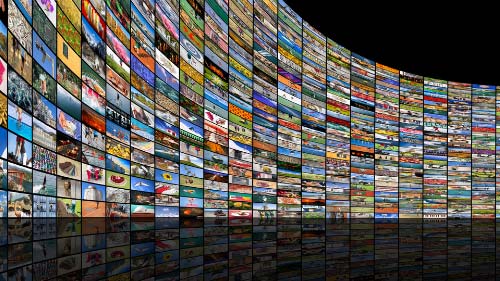 Harness the latest in video and Wi-Fi technologies
To align your gateway costs with varying service tiers and deployment scenarios, you need choice. That's why we've designed our home gateway portfolio with flexibility in mind. From cost-effective GPON gateways to tri-band Wi-Fi 6E XGS-PON gateways, with matching Ethernet gateways for use with separate ONUs, CommScope Home Networks has a solution that strikes the right balance of performance and cost for your unique needs.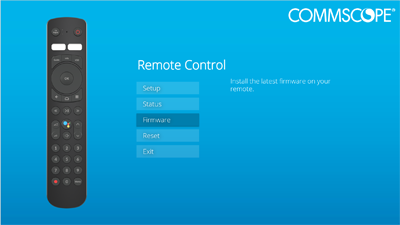 Customized solutions
Create a unique brand identity and customer experience with bespoke hardware development and Professional Services
Solutions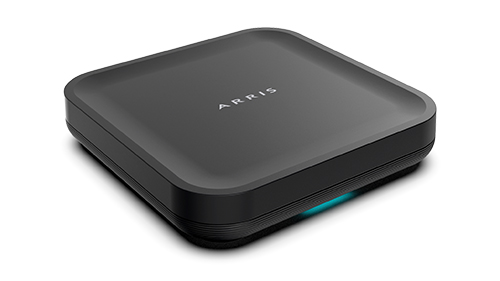 HomeVista™ Go
CommScope HomeVista Go is a family of pre-integrated, pre-certified UltraHD streamer solutions designed to provide accelerated time-to-market with the added benefit of features and options for branding and customization that would not be available with an off-the-shelf "retail" device.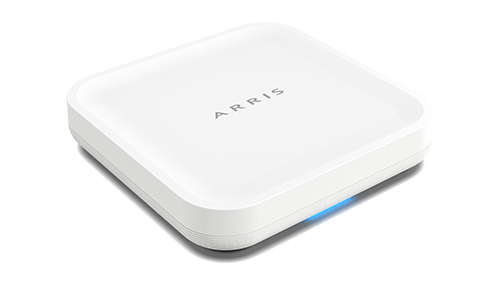 Custom solutions
CommScope HomeVista Custom is a family of streamer solutions that allow an expanded range of hardware and software customizations to be applied to a select number of base platforms, enabling service providers to deliver additional features and an enriched user experience whilst having a quicker time-to-market than a fully bespoke solution. Customisations can include custom designed casings, user interfaces, 3rd party app, and security software integration.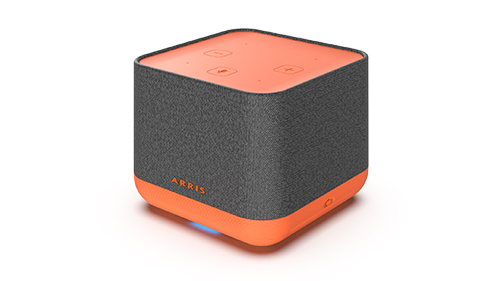 Smart media devices
A smart media device (SMD) intuitively combines the most important devices in the connected home — set-top, smart speaker, visual smart assistant, and IoT hub — into a single device. With the addition of enhanced audio, soundbars elevate the smart media device to the next level. It's an exciting new framework for service providers to deliver compelling, personalized, and aggregated services in entertainment, home control, e-health, education, utilities, productivity, and more.
Why Home Networks?
Sustainable solutions
Environmental, social, and corporate governance (ESG) remain a priority in everything we do. At Home Networks, we believe that corporate responsibility and sustainability means making decisions that have a positive long-term impact on our people, planet, and bottom line. "
To support our customers in their sustainability goals, Home Networks is working to:
Lead the industry in sustainability efforts

Eliminate all single-use plastics used in new development CPE products

Drive towards the circular economy
Learn about the award-winning Mini TV box from Liberty Global and CommScope
Industry bodies
We are proud to participate in key industry standards bodies and have highly sought-after
partnerships with top technology thought leaders.

Featured product

Featured Product: Compact Streamer – VIP7020
Wi-Fi 6 2.4GHz and 5GHz 2x2 selectable
4K Ultra-HD
HEVC and AV1 support
Android TV™ 11 certified