Personalizing the visitor experience—100,000 people at a time
In the heart of excitement, where thousands gather for unforgettable moments, seamless connectivity is no longer a luxury—it's a necessity.
From simplifying parking to breezing through entrances with e-ticketing, enjoying concierge-style concessions through mobile orders, and effortlessly navigating travel changes, this is the experience we are creating.
Empowered by venue-specific smartphone applications, on-demand video streaming, and captivating augmented reality, we infuse richness into every occasion—turning passive attendance into dynamic engagement.
But why are challenges associated with this transformation as big as the venues?
Encompassing widespread coverage, robust capacity, and seamless communication on this grand scale demands expertise and synergistic solutions in action, including copper/fiber infrastructure, Wi-Fi 6, 5G, and private networking. Moreover, the spotlight is now on sustainability, taking center stage within these venues.
CommScope is a leader in large public venues—with a legacy of unwavering connectivity—ushering in the era of 5G distributed antenna systems (DAS). From the cheers of smart stadiums and arenas to the bustling life of airports and train stations and beyond— we transform every challenge into an opportunity to unite people and places.
Challenges and opportunities
All-digital in-building cellular solution
CommScope ERA® leads the industry by providing advanced solutions encompassing DAS equipment, antennas, and managed services, driving unparalleled high-capacity 5G coverage in stadiums, arenas, and transportation hubs.
Learn more

Market leader
From world-class fiber infrastructure to all-digital distributed antenna systems (DAS) and Wi-Fi—across major airports, railways, metros, bridges, tunnels and a majority of NFL stadiums and Super Bowl locations—tap into our innovation and experience in connecting the world's largest, tallest and most difficult-to-cover venues.

End-to-end capabilities
CommScope provides an unsurpassed end-to-end solution for large venues including fiber and copper cabling and connectivity, indoor and outdoor distributed antenna systems (DAS), small cells, Wi-Fi, switching, complemented by expert project management and engineering support.

Future-ready
When it comes to network infrastructure, our visionary perspective means your large-venue solution is built for the long haul—5G, Wi-Fi 6 and beyond. It's our job to know what's next.
Featured products and services for large venues
Distributed Antenna Systems
DAS management systems
Wireless Access Points
Ethernet & IP Switches
Campus Fiber
SYSTIMAX® Structured Cabling
In-building Antennas & Passive Components
Professional Services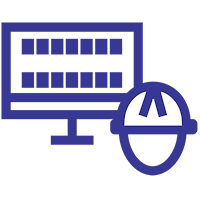 Looking for professional services for wireless networks?
CommScope, and its partners, have extensive experience designing wireless projects—for Wi-Fi, distributed antenna systems (DAS), macro cell, and small cells.