RUCKUS Technical Family (RTF) is more than a community. We welcome all networking technology enthusiasts who want to keep up with the latest innovations and apply them in real world networking solutions.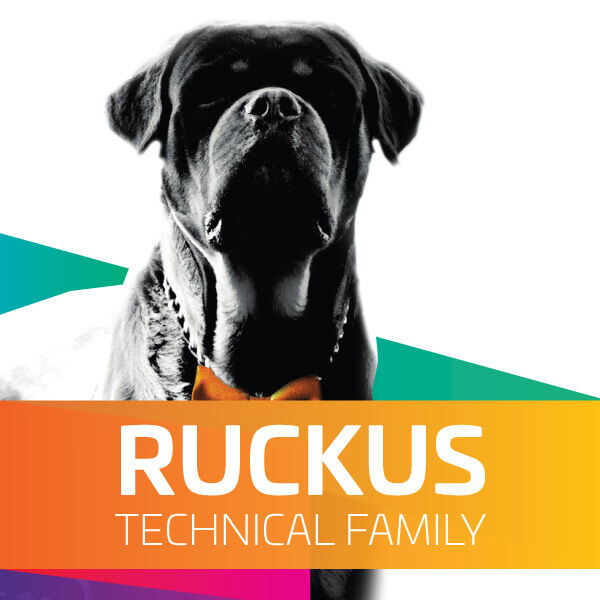 Many Companies can make a fortune, only few can build a family.
This is the RUCKUS Technical Family.
Previous
Next
Webinars
RUCKUS technical webinars are delivered monthly by our system engineers in over 20 local sessions sharing best practices and practical skills necessary to deploy state-of-the-art RUCKUS wired and wireless networking solutions.
Recorded webinars
Check out our recorded webinars offered in up to 23 languages
December 15th webinar
Unleash the power and simplicity of RUCKUS Wi-Fi 6 APs – learn how to make Wi-Fi deployments more secure, simple, and reliable with RUCKUS Unleashed
Q3'21 Hospitality RTF Webinar
Make IoT Happen with RUCKUS!
RTF Distribution Days
Technical Events hosted by our Distribution Partners with the right mix of theory and practical skills.
Forums
Discuss your local projects and ask any technical questions using our dedicated RTF forums channel. Our global team of system engineers take an active part in these discussions, offering help and advice. Check out the wireless and best practices feed below, or else check out the RUCKUS Technologies page to see a list of all forum topics.
Ruckcast
The RUCKUS education team from CommScope brings you interesting topics with a wide range of guests to sit down and discuss all things that make up the product portfolio. We'll discuss topics including products from our portfolio, WiFi, routing and switching and more! We can't wait to share with you what our teams are up to.
RUCKUS Education Videos
The RUCKUS Education channel focuses on explaining fundamental concepts and protocols in the Wired and Wireless networking arena. We also provide demonstrations of different tasks in relation to the RUCKUS brand of products.
Technical documents
Check out our library of technical documents: release notes, configuration, best practice, deployment guides and more!