Accelerate revenue. Reduce costs. Improve performance.
No matter your business and offering—service provider, hyperscaler, cloud operator, programmer or enterprise—your network project goals are the same: completing your projects on time and on budget and ensuring your key business objectives are met.
Easier said than done. In some cases, you have the personnel but not the expertise; in others, you have the expertise but lack the resources for implementation.
CommScope can help. With more than 1,300 experienced service professionals in 30 countries, our diverse skillsets, processes and facilities help network operators of all types achieve their desired outcomes in the shortest amount of time.
Whether it's designing a new network architecture, expanding your existing network, virtualizing and automating critical network elements, streamlining processes, or establishing new revenue streams, our Professional Services team delivers mission-critical results.
The result? Increased revenues, reduced operating costs and better network performance—and, most of all, satisfied customers.
Professional Services that make a difference

Experience
For decades, CommScope has been helping network operators plan, design, deploy, operate and optimize their network.

Expertise
With more than 1,300 network professionals around the world, CommScope Professional Services offers deep experience in every aspect of network development, management and operations. Whether your project incorporates the latest open-source technology (like ONAP) or even custom-built tools and processes, we can help you achieve your project goals.

Trusted partner
We build deep, long-lasting customer relationships—a reflection of our commitment to shaping the future of networks together.
Expertise for every project phase
CommScope draws on experience with thousands of projects for customers, worldwide. We not only implement technology; we also have the expertise and capabilities to help you get to market faster, improve customer satisfaction and drive maximum performance from every facet of your network—regardless of architecture or technology.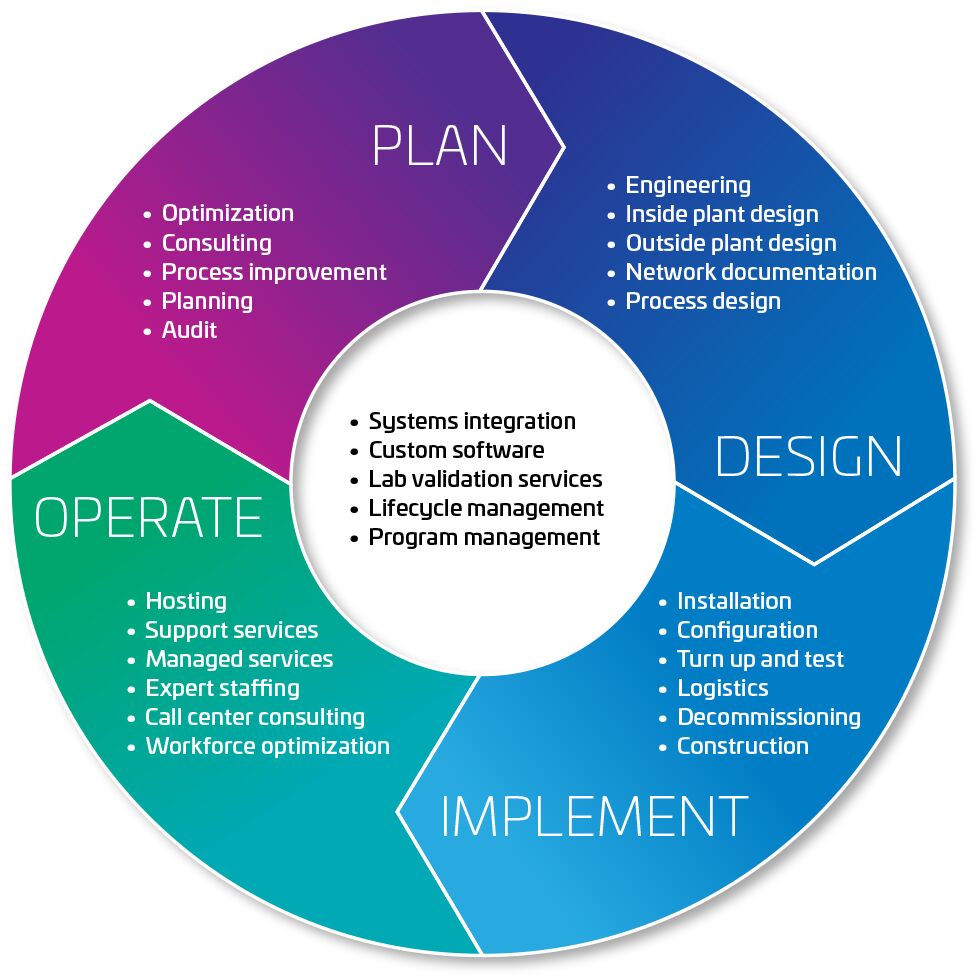 Experienced and trusted the world over
CommScope is trusted across the globe as a results-driven partner with the experience to tackle a wide range of challenges, while keeping video, broadband and wireless networks optimized to meet user demand 24/7/365!