Building Information Management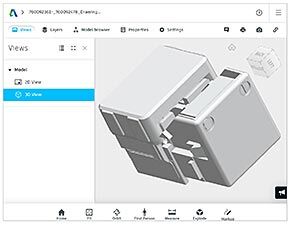 BIM (Building Information Modelling) is an intelligent, 3D model-based system that enables architects, designers, planners and engineers to plan, design, construct, and manage buildings and infrastructure more efficiently.
These objects are data-rich information packs that not only visualize the product but also provide strategic design and performance information such as functional, dimensional and material data. They are typically used in the design and development phases of a new building or refurbishment project, allowing products to be visualized and placed in-situ in a 3D environment to gauge sizing and positioning relative to other elements of the build.
Get started
CommScope BIM objects can be downloaded and viewed within a range of architecture and building design applications such as Autodesk Revit, Vectorworks, Archicad and SketchUp.
Many BIM Objects can also be viewed using Autodesk's free cloud based viewer at https://viewer.autodesk.com/
Please use the search, filter and navigation options below, to browse CommScope's catalog of BIM objects. Click on a product panel for the products' full BIM object details and associated downloads (where available).