Customer experience
Driving customer satisfaction and loyalty
Today's consumers have choices. Deliver the services they demand better, faster and cheaper, and you succeed. Fail and it's likely they will find another provider who can. Earning satisfaction and loyalty means providing the best customer experience possible at a cost that is right for them—and that's where our experience can help. We analyze service issues and costs, identify improvement opportunities, and design and implement best-in-class processes, training and device and service management solutions.
Tap into customer experience know-how to:
Improve service quality, customer satisfaction and net promoter scores
Resolve problems quickly, reduce call time and optimize customer networks remotely
Reduce technician call-outs and product returns
Evolve service management strategy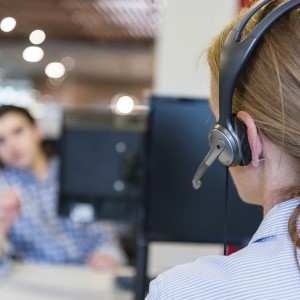 Driving customer satisfaction, saving millions
Case Study
The proliferation of networked devices in the home has resulted in complexity that could hardly have been anticipated a decade ago. Consumers frequently turn to trusted service providers for quick, low-hassle resolutions to technically challenging questions. As one service provider found, customer support representatives (CSRs) don't always have the expertise to troubleshoot device problems, resulting in unnecessary and costly returns.
When investigating the problem, CommScope found that many of the returned devices were without defect yet were automatically replaced with a new device—driving up costs and technician time. Having identified the root cause, CommScope revised faulty protocols and delivered enhanced CSR training that reduced returns and "no trouble found" (NTF) rates. The service provider realized almost $2 million in annual savings, reduced churn, and noted a marked uptick in customer satisfaction that left them better able to compete for today's demanding consumers.