Prodigy®
Unique FTTH universal hardened connectivity solution that's fast, simple and smart
One hardened connector system does it all
To make broadband for everyone a reality, fiber-to-the-home (FTTH) networks need breakthrough technologies that can help accelerate and simplify rollouts. Prodigy® is the smart, simple, universal hardened connectivity solution you've been looking for.
Cable assemblies with Prodigy connectors can use available converters that make interoperability with other systems possible. As a result you can order, store and distribute fewer components. Instead of ordering and stocking multiple fiber cable assemblies with different connector types, simply use a universal connector approach.
Another big advantage is Prodigy's modern, compact size. The space-saving design enables small terminal footprints—a necessity in today's high-density environments​.
Prodigy lets you do more with less
Reduce inventory SKUs by up to 60 percent and connect approximately 80 percent of hardened terminals using cable assemblies with Prodigy.
Solutions with Prodigy
Fiber cable assemblies—meet Prodigy
Fiber cable assemblies with Prodigy connectors eliminate the need to order and store multiple terminal types and other components. Installers can use available converters for interoperability with other systems.
FTTH universal compatibility
Fast, error-proof installation
Up to 60 percent less inventory needed
Prodigy and NOVUX® hardened terminals: The best of both worlds
Combining Prodigy connectors with NOVUX hardened terminals accelerates FTTH deployments. With one plug-and-play platform, you get the widest range of technologies available today in a reduced footprint.
Single-fiber, multifiber, optical taps and fiber indexing
On-demand hybrid configurations for custom applications
Up to 60 percent smaller than existing terminals when paired with Prodigy connectors
Simplified planning, logistics and ordering
Streamlined inventory
Optimized warehousing for future growth
More truck space and fewer trips
Faster rollouts and restorations
Happy subscribers
Lower cost and waste
Agile supply chain with shorter lead times
Unique universal compatibility
Easy. Error-proof.
Safe. Worry-proof.
Unique universal compatibility
Unique universal compatibility
Interoperability helps service providers deploy fiber quickly and efficiently.
Space-saving design for high-density environments
Compatible with multiple hardened connectors
Converter kit is pre-assembled for easy installation

Easy. Error-proof.
Easy. Error-proof.
To ensure the highest level of safety in the field, we followed a poka-yoke (mistake-proofing) design philosophy to help eliminate errors.
Connects easily with a 45-degree twist to lock the connector core in the adapter, converter and dust cap
Self-locking mechanism with audible click enhances safety and provides peace of mind
Prevents accidental converter release
Safe. Worry-proof.
Safe. Worry-proof.
Self-guided automatic alignment with wide working range simplifies adapter and converter installation and minimizes the chance of connection errors.
Innovative "break-free" design enables reuse of core connector in the event of field connection errors

Previous
Next
Built-in sustainability
Prodigy is an example of CommScope's full product lifecycle approach that considers sustainability every step of the way—from concept to end of life. That combined with our industry-recognized corporate responsibility and sustainability commitment helps service providers meet ambitious net-zero targets and build a sustainable broadband future.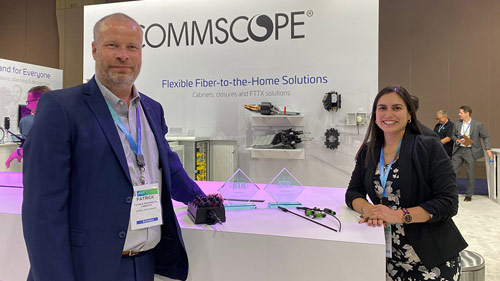 Prodigy and NOVUX earn industry awards
Prodigy and NOVUX received 2022 Diamond Technology Awards from Broadband Technology Report. Patrick Diepstraten, director, Product Management, and Vivian Petre, director, Product Line Management, accept the awards.
Don't get left behind in FTTH funding initiatives
Billions of dollars in federal funds and grants may be available to help fast-track broadband network projects. Learn how Prodigy will help your network take advantage of these broadband-for-everyone programs.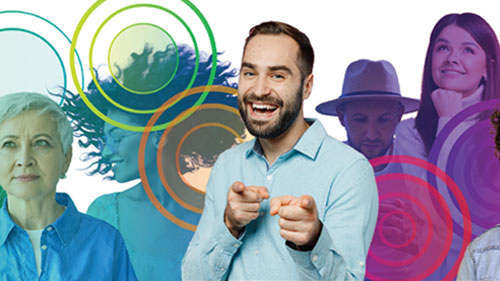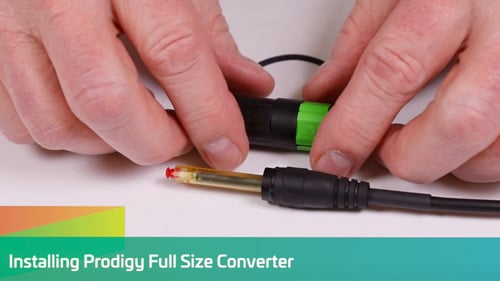 See how Prodigy's error-proof technology is a snap to use
Want to see why Prodigy is a game-changer in plug-and-play FTTH solutions? Go behind the scenes to see how easy it is for installers to use Prodigy in the field.
Learn how CommScope's FTTH hardened connectivity has evolved to accelerate and simplify deployments
Discover how Prodigy's breakthrough connectivity solution revolutionizes cable assemblies.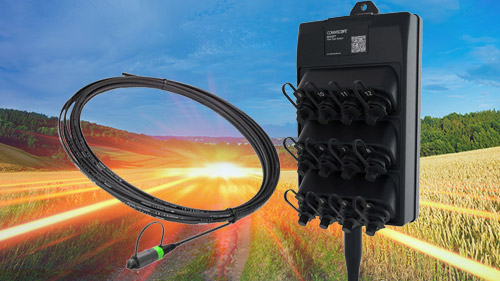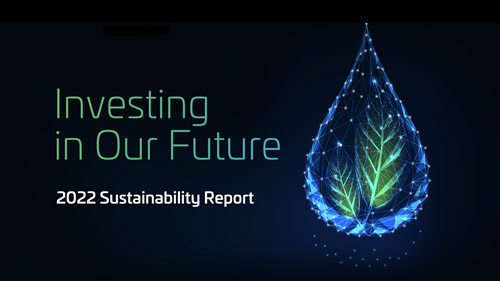 Discover how CommScope innovates to reduce our environmental footprint
Get our in-depth report to learn the steps we're taking to prioritize sustainability at every step.
CommScope's network solutions are essential to the world's critical communication infrastructure. See how we're building sustainable networks and preserving natural ecosystems with innovative technology, intelligent engineering and energy-efficient designs.