Plastics have become an environmental problem we can no longer ignore—particularly single-use plastics (SUPs) that quickly find their way into landfills, the water table and our oceans. As a global supplier of infrastructure and network solutions, CommScope is committed to adopting smarter solution designs and packaging to provide you with an option to reduce this impact.
We're phasing out SUPs used in our copper information outlets, patch panel, patch cord and faceplate solutions, and using renewable, recyclable paper and cardboard components instead.
CommScope is building smarter solutions and delivering them in smarter ways so we can all enjoy a healthier planet—and a brighter future together.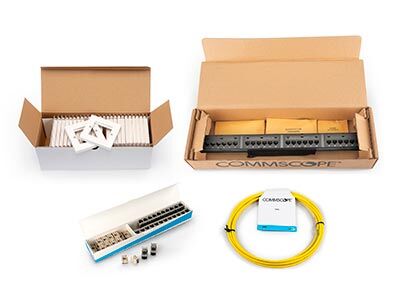 Products