Do more with your network
Expectations for your enterprise network have never been higher, as both employees and customers engage with your business in new ways. To keep up with demand, your network infrastructure has to be up to the task. That's where CommScope® solutions can help your network do more—and do it better.
CommScope's network infrastructure solutions are designed to:
Make your network simpler to deploy and manage
Improve reliability
Allow it to adapt and evolve as user demand requires.
Our comprehensive solutions portfolios cover every connection and cable, from copper and fiber structured cabling to IoT access networks; from unified Wi-Fi®, Wi-Fi 6E and switching to intelligent automated infrastructure management; and from 5G-ready distributed antenna systems to small cells.
With CommScope, a simpler, more reliable and more adaptable network can power the future of your infrastructure—and your business.
The enterprise network is one of several levers driving long-term business success. The best-built networks are those that most effectively serve the core needs of the organization: business continuity, data security, physical safety and the universal connectivity that fuels the future.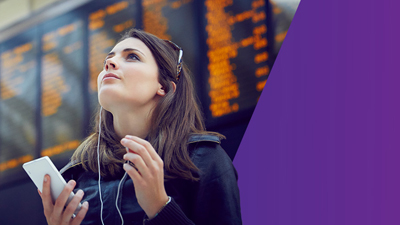 Business continuity
Today's enterprise network is the nerve center of business. Like any utility, it is expected to be up and running 24 hours a day, 365 days a year. No simple task. Data systems are becoming more secure and centralized, IT/OT networks are converging, and the need for greater mobility—inside and outside the office—is increasing. Whether the average user knows it or not, these trends have a tremendous impact on the network's reliability—especially at the most fundamental level: your infrastructure.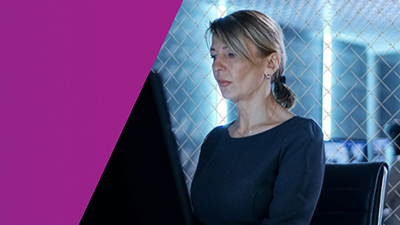 Data security
Throughout the enterprise, users expect more of everything from the network. The amount of data being shared, stored and processed continues to multiply, as do the security risks. The network has become central to the success of the business—and an increasingly attractive target. To adequately protect the network from attack, every layer must be addressed. The physical layer is one of the hardest layers to defend. For hackers, it also provides the greatest payoffs.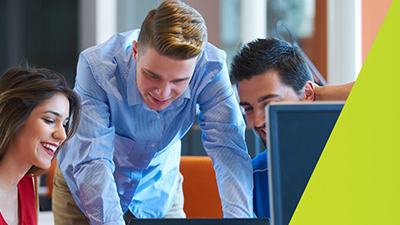 Physical security
Ninety-nine percent of the time, success is measured by network metrics. But a workplace emergency that endangers lives is a sobering reminder of what matters. A well-planned physical layer infrastructure plays a key role in safeguarding people and property. With scalable, fire-rated structured cabling, centralized and secure switching and power, and ubiquitous in-building cellular, your enterprise network infrastructure becomes a lifeline for those who need it.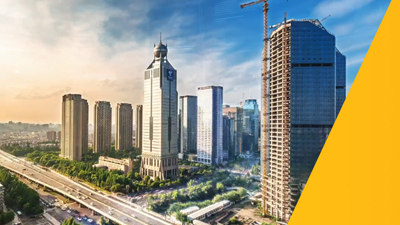 Universal connectivity
Across today's smart campus, collaboration is driving innovation thanks to advanced network infrastructure that's seamlessly integrated, scalable and future ready. It takes a complete solution: fiber and copper structured cabling and connectivity, power over Ethernet (PoE) and extendable powered fiber, Wi-Fi and cellular mobility, and intelligent infrastructure management. Only CommScope brings it all together, along with the 40 years of experience and a visionary perspective.
Watch the video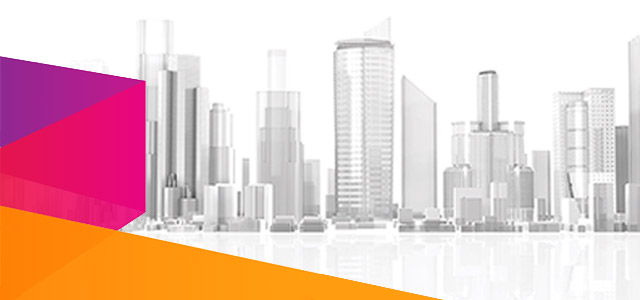 The Enterprise Source
Information about the now and next of connectivity infrastructure
This is the resource center that explains what's here now – and what's coming next for the enterprise.

Better user experiences
A better user experience means a more productive workplace. From outdoor Wi-Fi to indoor cellular and everything in between, CommScope wireless networks connect your always-on users everywhere and anywhere.

Reliability and security
With 40 years of networking experience—including structured cabling, wired and wireless access—CommScope builds IT and OT networks that help you achieve stable, secure, uninterrupted connections for your people and things.

Simplicity and efficiency
CommScope simplifies network complexity by minimizing network silos, consolidating wired and wireless infrastructure, automating network monitoring, and providing a single source for managing your entire physical layer.

Improved business outcomes
CommScope's open network architecture and technology partner ecosystem enable us to deliver solutions that address industry-specific business challenges.
Featured products for enterprise networks
Structured Cabling
Automated Infrastructure Management
Distributed Antenna Systems
Small Cells
PoE & Powered Fiber Cabling
Fiber Splice Closures & OSP Cabinets
Converged wired and wireless enterprise networks
RUCKUS offers an extensive portfolio of solutions that helps you seamlessly integrate the Internet of Things (IoT), Wi-Fi, secure onboarding and more into your enterprise network.
Learn more