Build a connected campus to transform work, learning and safety
Today's smart campus network is built on a foundation of connectivity designed to increase productivity, efficiency, learning, and safety. Reliable high-speed fiber rings, inside plant fiber, PoE (power over Ethernet) and powered fiber create a solid infrastructure for Wi-Fi, cellular and IoT network coverage—inside and out. Converged wired and wireless management solutions simplify support, enhance network performance and make everything easier to use.
More than a vital IT asset, the campus network—and all it enables—reflects the vision and values of the organization. Whether you're building a smart university campus, smart medical campus or smart corporate campus, CommScope helps you shape and transform the future.
Challenges and opportunities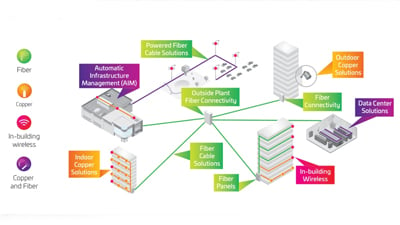 Universal connectivity
Universal connectivity is the primary requirement for a smart campus, supporting all manner of users, devices and applications. It includes a campus-wide network featuring copper and fiber backbone; ubiquitous wireless coverage—Wi-Fi and cellular, indoors and out; high-speed switching and reliable powered fiber; plus, the vision and experience to bring it all together.
See the hyper-connected campus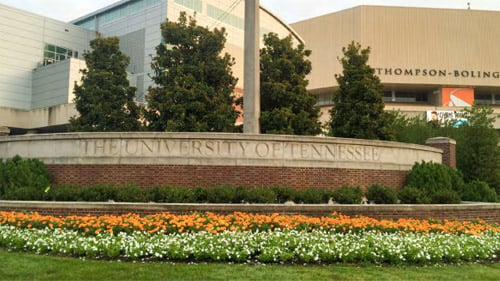 Connected edge devices
Every campus is different, but all face a common challenge: how to power and connect a variety of remote devices to ensure network dependability and physical safety throughout the campus. CommScope's smart campus solutions make it possible without intruding on the environment.
Learn from a big campus experience

Better user experiences
From Wi-Fi to indoor cellular and everything in between, CommScope wireless networks connect your always-on users everywhere and anywhere. A better user experience means a more productive workplace.

Reliability and security
With 40 years of networking experience—including structured cabling, wired and wireless access—CommScope builds IT and OT networks that are stable, secure, uninterrupted connections for your people and things.

Simplicity and efficiency
CommScope simplifies network complexity by minimizing network silos, consolidating wired and wireless infrastructure, automating network monitoring, and providing a single source for managing your entire physical layer.

Improved business outcomes
CommScope's open network architecture and technology partner ecosystem enable us to deliver solutions that address industry-specific business challenges.
Featured products for smart campus
Automated infrastructure management (AIM)
Structured Cabling
PoE & Powered Fiber Cabling
Distributed Antenna Systems
Converged wired and wireless enterprise networks
Visit RUCKUS Networks to see how our most advanced Wi-Fi network solutions can enable smarter campus environments.
Learn more
SCS: the Fact File
The lowdown on Structured Cabling Systems, which are ubiquitous. We look at their history, application, technologies and how they will evolve in the future.
Read
Smart building connectivity
eBook
The smart building is the building block of a smart campus. Discover the technologies, designs, and best practices that are needed for a connected and efficient smart building.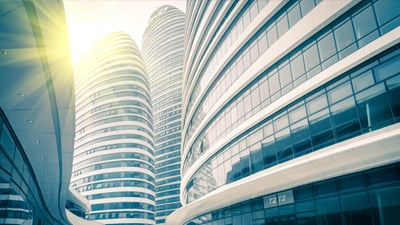 BSA solutions for Stadiums
Fact Sheet
Learn how CommScope base station antenna solutions can address the capacity challenge MNOs are facing in stadiums.