Structured Cabling Systems: the Fact File
Structured Cabling Systems: the Fact File
SCS: Structured cabling systems—or how Ethernet cabling dominated the world
Imagine getting a new desk lamp for your home office. You are anxious to try it out but, instead of simply plugging it into a nearby power outlet, you have to run an extension cord all the way down to the basement to the breaker panel. And then you have to do the same thing for a new printer or any other device requiring power.
Early IT/OT networks were connected much the same way—with patch cords—before structured cabling and its complementary standards were developed. Simply put, structured cabling is a cabling infrastructure that provides an organized approach to cabling that enables simple changes to an IT/OT network.
In addition to fixed connection points, like the fixed power cabling that runs to power outlets, the structured cabling standards define a series of subsystems that facilitate design, installation, operations, and maintenance of IT/OT networks.
Each of the major cabling standards groups—namely ISO/IEC, TIA and CENELEC—established standards for structured cabling in commercial offices, data centers, campuses and more. These standards help specify the types of cabling and components used in these environments, including:
The standardization of connectors, copper and fiber cabling performance categories and design guidelines has greatly simplified the planning and implementation of IT networks.
Often referred to as Ethernet cabling (not an entirely accurate synonym), the structured cabling concept has become so successful that other non-IT applications—such as building automation services, security and high-definition audio-visual—have also incorporated the same concept to ensure that end devices can be upgraded or changed out without having to change out the entire cabling infrastructure.
Things have come a long way since the structured cabling solutions started to take hold in the places we work and live, but their benefits through standardization have made them an integral part of our work and society.
Would you like to read offline?
Download a PDF version of this article to read again later.
Stay informed!
Subscribe to The Enterprise Source and get updates when new articles are posted.
Technical innovations we're not aware of
In the 1990s, local area networks (LANs) were booming, but future application demands were driving the need for more bandwidth than Category 5e copper twisted-pair systems could provide. Crosstalk in the ubiquitous RJ45 modular connector was a key electrical impairment that held back increases in usable bandwidth. The development of Category 6 connectors, matched with complementary Category 6 cables and cords, solved this problem.
Additionally, in 1997, SYSTIMAX introduced improved twisted-pair connectors which incorporated breakthrough technology called multi-stage compensation. This new compensation technique enabled connectors with drastically reduced crosstalk levels that, when coupled with improved cables and cords, doubled the usable bandwidth of the cabling system. The structured cabling industry later standardized these improved levels of performance as Category 6, Class E systems in U.S., European, and international standards.
Key to the breakthrough was placing multiple stages of compensating crosstalk in precisely controlled locations to substantially overcome the negative impact of offending crosstalk. These further enhancements led to even higher performance levels introduced to the market in 2004 and later standardized by the industry as Category 6A, Class EA. CommScope obtained patents on the noted compensation methods and lead frame designs.
Multi-stage compensation facilitated the realization of Category 6A cabling, and a whole family of related patents on compensation methods, jack design and lead frames arose from this initial innovation. To enable industry growth, CommScope licensed its patented technology to others in the industry.
Category 6 systems enabled modern LANs with robust support for network speeds of 1 Gbps. Category 6A systems enabled 10 times that speed—up to 10 Gbps. Category 6 and Category 6A are the most commonly used cabling solutions in the market today.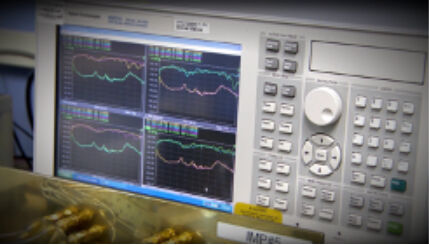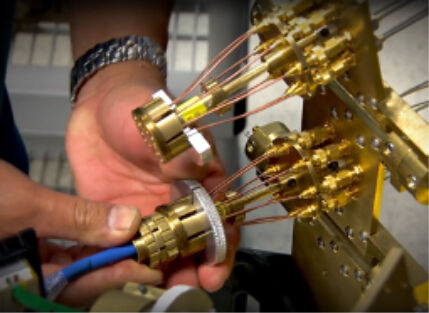 SYSTIMAX Interactive
Whether it is network convergence, power and data, IoT or other applications, SYSTIMAX can help you address your toughest challenges—today and tomorrow.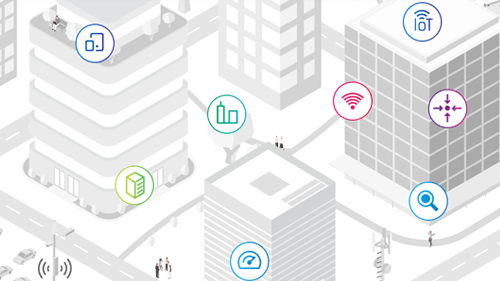 Standards compliance
To get the best use from SCSs, standards need to be ratified and observed. The IT industry has recognized the important role structured cabling provides and has developed standards that encompass the capabilities and functions of these solutions, including the following.
In the telecom, intelligent building and cabling industries, standards development organizations demonstrate considerable cooperation by providing viable solutions for growing communication needs. There are always numerous new and updated standards in development. For example, the International Organization for Standardization (ISO) and International Electrotechnical Commission (IEC) recently published the first international standard for automated infrastructure management (AIM).
CommScope is very active in standards organizations and currently has employees chairing committees, providing technical expertise, and helping progress standards to successful publication and deployment. Several CommScope associates have even been recognized with awards for their service to the IEC, Institute of Electrical and Electronics Engineers (IEEE) and Telecommunications Industry Association (TIA). It is important for our customers that we stay on the cutting edge of network technology evolution.
In the Connected and efficient buildings e-book, CommScope gives an overview of the organizations most involved in cabling and connectivity standards for intelligent buildings.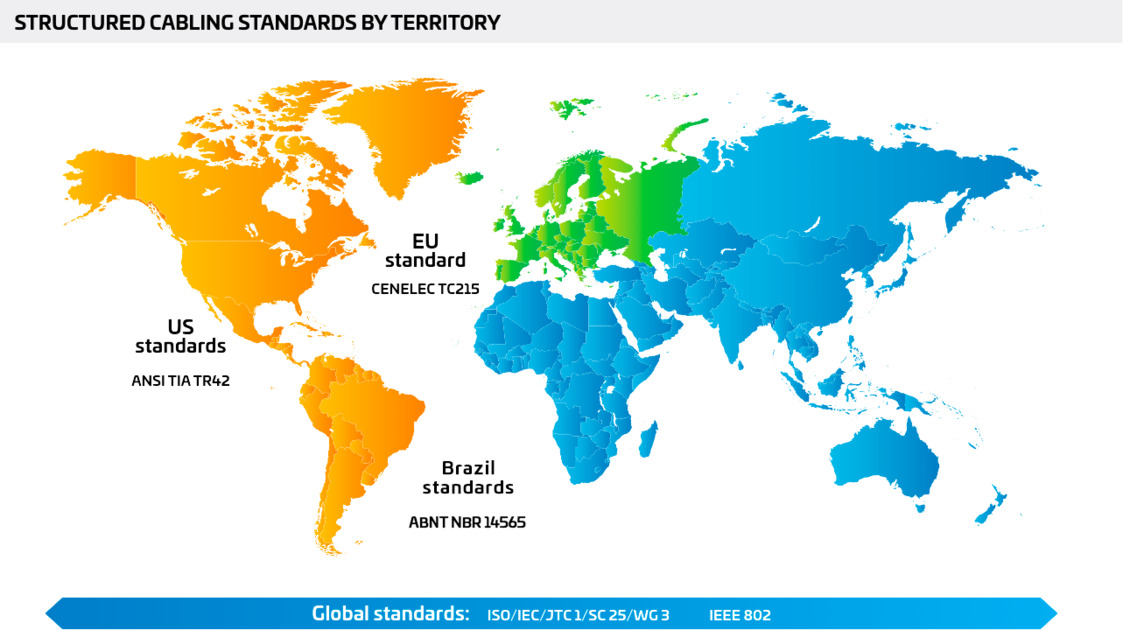 US
ANSI TIA TR42
ANSI TIA TR42 was the first organizations to establish a "hierarchical star" wired networking topology in the TIA-568 standard for buildings back in 1990, creating a unified network topology to support voice, data, and video communications over the same network. Since then TIA TR42 has continued to be the leading forum to create a wide range of related standards including TIA-569 for pathways and spaces, TIA-606 for administration, TIA-607 for bonding and grounding, and TIA-5017 for physical network security.
ABNT NBR
CE 003:046.005
In Brazil, structured cabling standards, as well as other related standards, are prepared by the Executive Committee (CE 003:046.005) associated with COBEI (Brazilian Committee for Electricity Electronic Lighting), composed in a heterogeneous way by professionals from different segments and including manufacturers, designers , integrators/installers and end users. The Brazilian standard ABNT NBR 14565 has the scope to specify "a structured cabling system for use on the premises of a single building or a set of commercial buildings on a campus.
Global
IEEE 802
IEEE 802 is responsible for standards related to copper and fiber "Ethernet" applications ranging from 10 Mb/s to 400 Gb/s. These standards help enable the exponential growth of data traffic across different elements of communications networks in enterprises, data centers and metropolitan areas—touching most aspects of the way we work, play and live.
ISO/IEC
ISO/IEC/JTC 1/SC 25/WG 3 and Related IEC Component Committees are active in developing cabling standards that support the IEEE 802 networking applications. This committee created the "structured cabling" paradigm that enabled many different applications to work over the same cabling topology and media types.
Europe
CENELEC TC215
CENELEC TC215 standards generally follow the ISO WG3 standards and are widely adopted in most European Union (EU) countries and beyond. CENELEC has played a leading role in development of cabling requirements in support of remote powering applications such as Power over Ethernet (PoE).
CommScope's SYSTIMAX solution meets or exceeds the above standards.
Beyond standards
Embracing the digitalization of the enterprise is a competitive imperative nowadays. Modern applications are evolving quickly to take advantage of a wide array of services and new technologies that provide quicker time to value for new applications, and scale and scope with the goal to serve your customers whenever and wherever they connect with your business. New design tools are required to speed the design and planning phase—and to keep pace with the capacity and performance demands while delivering optimal infrastructure ROI.
To address challenges such as these, CommScope offers a suite of tools that can simplify the design, deployment and ongoing expansion to support the high-speed migration of fiber connectivity. For example, the SYSTIMAX® Performance Specifications define channel topology limits specific to SYSTIMAX cabling solutions for a wide range of applications. Additionally, the SYSTIMAX Fiber Performance Calculator provides the attenuation calculations for a proposed cabling channel while simultaneously determining which applications the channel will support. CommScope stands behind the Performance Specifications (available on the CommScope website) and the Fiber Performance Calculator analysis with warranty* assurance for all the supported applications. Not only do the above tools allow rapid design exploration, they form the basis of our unique SYSTIMAX Application Assurance. Under the terms of CommScope's 25 Year Extended Product Warranty and Application Assurance, CommScope guarantees the cabling will meet specification and that the applications will operate in accordance with the Performance Specifications—in many cases, beyond the distances and channel complexities specified in the standards. The System Warranty provides the details of the terms and conditions of our Application Assurance.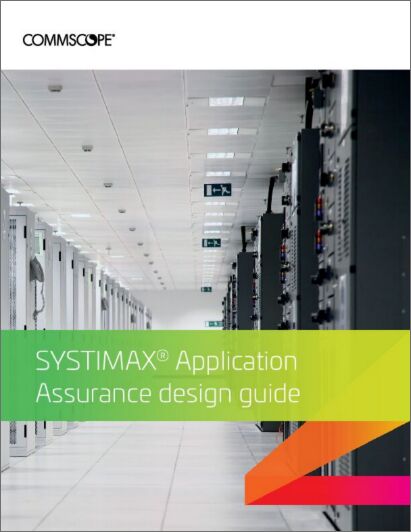 See our application guide below for an overview of these tools, along with practical examples that illustrate how they can be used to plan application performance over a specified channel using SYSTIMAX fiber cabling. The result is verified application support, validated installation performance and an end-to-end Application Assurance backed by CommScope and its extensive PartnerPro® Network of certified installation partners.
Using SCS to reduce costs and energy
The benefits of using a structured network infrastructure include lower material and labor costs, a single installation force for cabling, a single point of contact for systems integration, reduction in physical space requirements, lower relocation expenses, reduced maintenance and administration costs, and the ability to migrate to new technologies with greater ease, less risk and lower costs.
The ideal structured network infrastructure is not just the use of particular category of cabling product (Category 5e, 6, 6A, etc.) in the building. In fact, an infrastructure could have a mixture of twisted-pair and fiber-optic cabling, but also important is the design, installation and ongoing management. The concept is to wire once.
The extra material cost and labor expense incurred in implementing a true structured network infrastructure is minimal compared to the higher labor expense involved in upgrading and re-cabling at a later date.
Today, energy conservation is a global priority. Increased energy consumption and oil prices lead to increases in the price of electricity, too. Government programs are being instituted and laws enacted to improve the energy efficiency of buildings. While fuel prices continue to fluctuate, there is a worldwide quest for protection of the environment and conservation of energy, as well as a demand for healthy work environment and the need to minimize expense during difficult economic times. With a true structured network infrastructure, the convergence of telephones, computers, wireless devices and building management controls onto one centralized IP network is enabled as the technology evolves, as well as improving the building's carbon footprint. The structured network infrastructure becomes the "fourth utility" of a building.
The key to designing a proper network is early planning, long-term thinking and avoiding "living for today" investment, which is as applicable to IT as it is in all walks of life.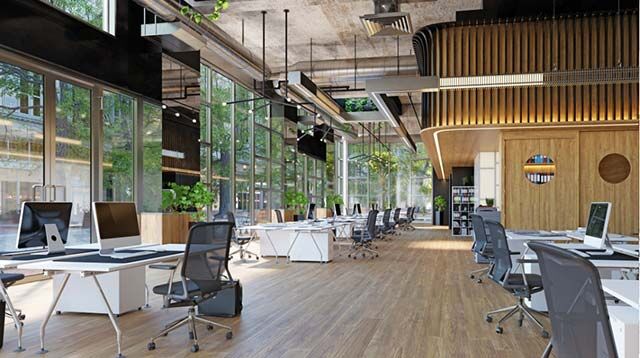 Automated Infrastructure management
The world of business and technology is continuously evolving. All network managers have to connect more people using more devices than ever before—which means there would be a need for constantly developing the power and capacity of the networking infrastructure we use.
Delivering network performance is one thing, but managing the associated physical layer is an enormous challenge because modern networks are increasingly complex. Heavily meshed leaf-spine architecture and point-to-multipoint connections make the orderly management and supervision of these networks difficult.
There are other challenges, too, with space increasingly at a premium—leading to higher densities of ports on shelves and an increase in the chance of human error. Lean IT teams often benefit from sophisticated management platforms such as AIM
The standardized network management technology that has come to the rescue is known as AIM (automated infrastructure management). By automating the detection, supervision and management of all connections across the network—both fiber and copper, and regardless of location—enterprises are able not only to keep track of devices but to optimize the network to squeeze the best possible performance and deliver the best possible IT experience to enterprise users.
Find out more about AIM in our AIM fact file.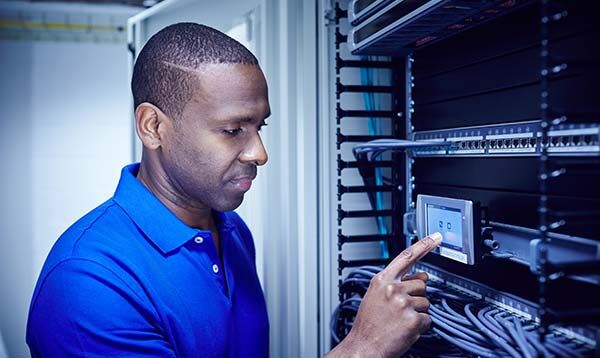 The benefit of structure: remembering life before SCS
We consider the many benefits brought by the shift away from multi-cable chaos to a more structured approach.
Read