In-building cellular: the Fact File
In-building cellular: the Fact File
Introduction to in-building cellular
As cellular technology has developed from the initial 1G technology in the early 1980s to the super-fast 5G networks of today, it has become ubiquitous and pervasive. Businesses rely on it, yet its usefulness has always been subject to its coverage.
In buildings of any kind, walls act as a barrier to any RF signal. This problem has been exacerbated in recent years. Not only does 5G make greater (although not exclusive) use of higher frequencies that are more easily blocked by physical barriers, modern buildings are frequently designed with climate control in mind; and, while low-emissivity glass may help reduce heating and cooling bills, it also reduces the strength of phone signals.
The answer is to extend the reach of the carrier signal via in-building cellular (aka distributed antenna systems—DAS). Unlike a wide outdoor "macro" cell site, an in-building cellular network is designed to cover indoor spaces divided into many smaller sub-spaces, i.e., floors and rooms. A single node, even at high power, would struggle to propagate an RF signal through multiple floors and walls. In such a topology, coverage is more naturally provided by multiple nodes distributed among the different spaces.
Higher cell frequencies are blocked by building materials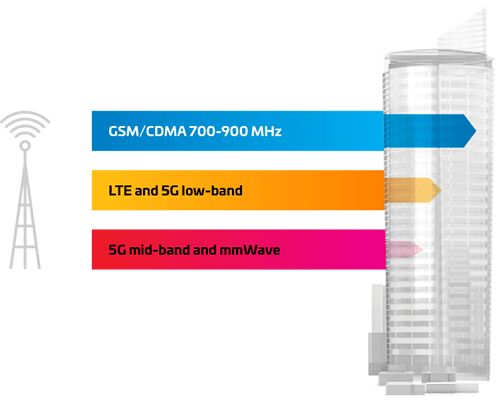 Low-E glass windows commonly reduce signal strength by a factor of 1,000, nearly equivalent to a 1/8 inch (3 mm) thick aluminum plate.
Source: Radio and Microwave Frequency Attenuation in Gloss, Vitro Architectural Glass (formerly PPG), October 2016
Would you like to read offline?
Download a PDF version of this article to read again later.
Stay informed!
Subscribe to The Enterprise Source and get updates when new articles are posted.
Which types of venue use in-building cellular?
Evaluating the need for in-building cellular is mainly a function of volume and value. One factor is the number of people in the building and the intensity of their mobile usage. Another is the value of that mobile usage to the business in question. In some cases, such as sports arenas, the value of the mobile usage is high, and the number of users is enormous. Conversely, in scenarios such financial services, law firms, and other high-end offices, highly compensated professionals are fewer in number but very high in value.
The following types of buildings are among the most commonly served by in-building cellular:
Hotels
Conference venues
Sports stadiums
Shopping malls
College campuses
Hospitals
Professional offices
Evaluating the need for DAS is mainly a function of volume and value.
Do you need in-building cellular?
It may be useful to start with these questions:
What is the existing quality of mobile coverage in your building? Is there sufficient voice clarity and data speed, from each operator?
Do employees need their mobile devices to perform their job functions?
Do visitors or customers need their mobile devices as part of their purchase process or customer experience?
How large is the building? How many people occupy it?
Three key types of in-building cellular
Most enterprise uses of in-building cellular fall into one of three use cases:
Multi-operator commercial cellular
Giving employees, customers, visitors high-quality access to their mobile service provider services.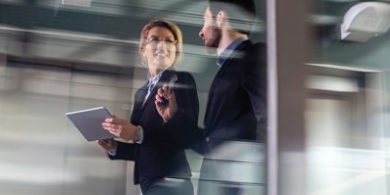 Business-critical private cellular
Specialized business applications with unique requirements that are not well served by other network types.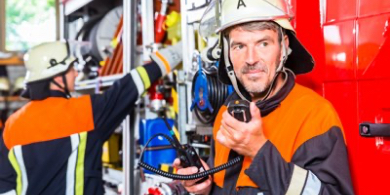 Emergency response wireless
Helping first responders communicate when they are inside your building.
What kinds of industries use in-building cellular?
CommScope has been involved in the implementation of different types of in-building cellular networks in a variety of countries, industries and building types; these are real-life examples of businesses that have used in-building cellular to respond to a pressing business need.
Multi-operator commercial cellular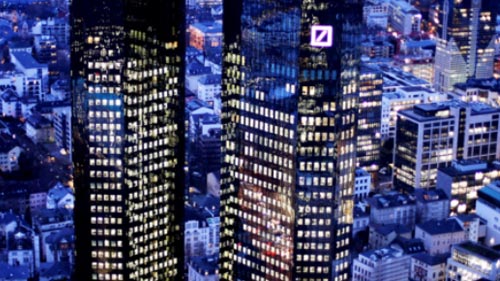 Deutsche Bank, London, UK
Coverage across large multi-building high rise complex.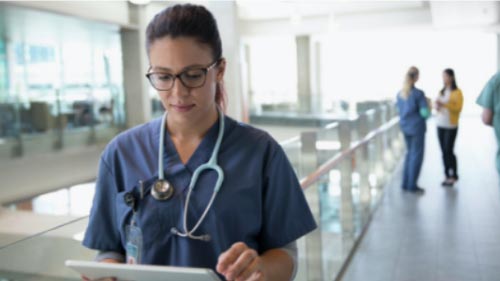 Loma Linda University Medical Centre, California, U.S.
Provide excellent mobile experience for staff, patients, visitors. Challenging installation and coverage environment.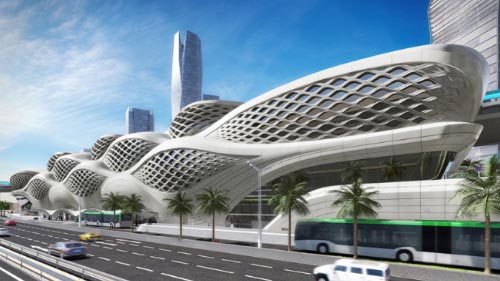 Riyadh Metro, Saudi Arabia
Multi-operator system for major metro network including 85 stations, 11 park and rides, 40 km of tunnels.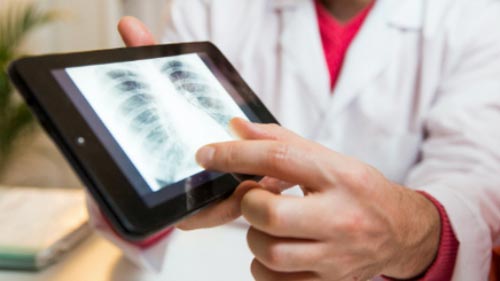 Hospital, Milan, Italy
Large, multi-building campus with indoor and outdoor spaces.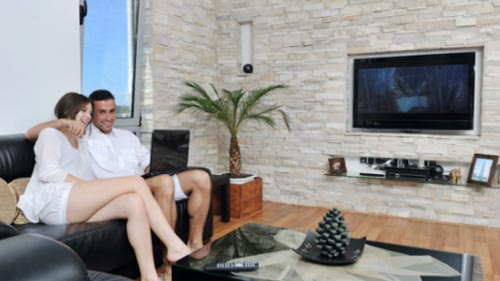 Hotel and luxury multi-dwelling residence, Spain
Provide superior commercial cellular coverage throughout property without disrupting historic building aesthetics.
Commercial cellular and emergency response wireless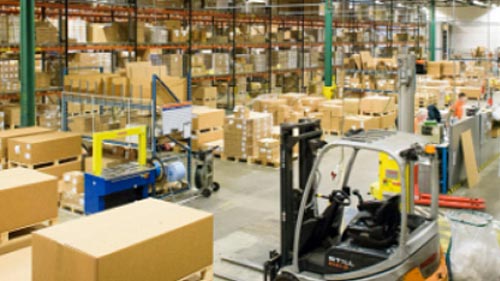 Consumer goods manufacturer, Denmark
Serve over 2,000 employees across large office campus.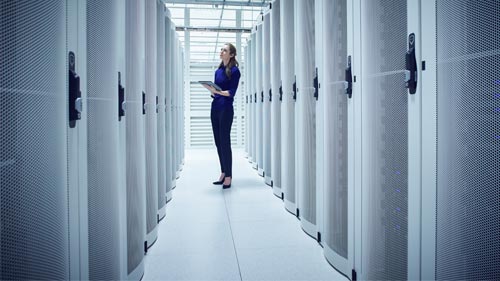 Hyperscale social media provider, Denmark and Ireland
Provide reliable commercial cellular coverage across huge facilities. Standardization across multiple country installations.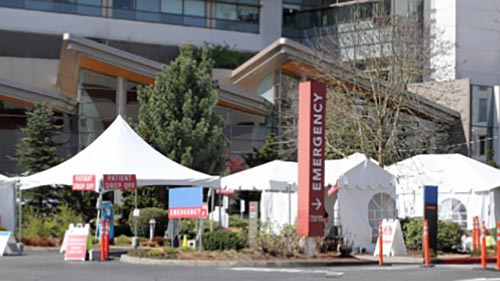 Memorial Health System, Michigan, U.S.
Rapidly extend broadband coverage to outdoor COVID-19 triage tents, to support essential administrative and diagnostic communications.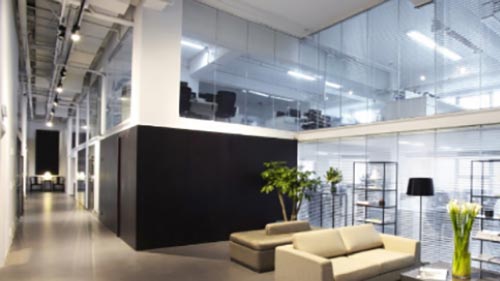 Fortune 50 Technology Firm, U.S.
Streamline deployment and connectivity of IP Video cameras and other physical security and safety solutions.
Cellular versus Wi-Fi
Cellular and Wi-Fi have coexisted for decades and, to date, neither has replaced the other. On the contrary, both have flourished, and it is widely accepted that there will continue to be the need for multiple different wireless technologies. While Wi-Fi and cellular technologies have similarities, they largely support different use cases. More often than not, this has made them complements rather than substitutes.

Cellular
Cellular, operating in the licensed spectrum, implies the presence of a spectrum owner, in the form of a mobile network operator (MNO). For the subscriber, the advantage is that connection to the network is automatic, universal, and pervasive. Cellular technology also has greater range to cover large spaces, and it is inherently mobile, meaning users' sessions are maintained even as they move between serving radios. Mobility is one of the features that makes cellular suitable for voice calling, since voice call user experience is disrupted by session interruptions whereas many data experiences (e.g., email) are not. Cellular is also the technology on which emergency services organizations (fire, police, ambulances) have standardized for their communications.
Find out more about ERA®, CommScope's in-building cellular solutions

Wi-Fi
In contrast, Wi-Fi operates in the unlicensed spectrum, enabling a private enterprise or homeowner to create a network without reliance on a commercial service provider. As such, it is the default access to the enterprise or home network. It is in fact valued for its ability of self-deployment and absence of subscription cost. Wi-Fi technology provides unmetered high-speed connectivity and enables user data collection by entities other than an MNO. Note, however, that access to Wi-Fi is not automatic for everyone—only for regular authorized users. New or visiting users, if allowed, need to log in.
Find out more about RUCKUS®, CommScope's wireless enterprise networking solutions
Resources and Case Studies
Why choose CommScope's ERA solution?

All-digital design
All-digital means you make changes in software, not the hardware—so it's simpler to configure and maintain. Plus, our solutions deploy over existing Category 6A, fiber cabling and Ethernet switching to save time and money.

5G built in
CommScope solutions allow you to support 3G and 4G services today, then gracefully evolve to 5G when you're ready.

Market leader
Independent industry researchers consistently rank CommScope as the global market leader in distributed antenna systems. (Source: Mobile Experts Inc., Distributed Antenna Systems, 2020.)
Additional Resources
Brochure
ERA digital distributed antenna system
Brochure
In-building wireless professional services
Installation Guide
SYSTIMAX cabling design and installation guidelines for the ION-E solution
Ordering Guide
In-Building Wireless Passive Products and Antennas
In-building cellular: how will 5G reshape your business?
We explore how to unlock the full potential of 5G in the enterprise.
Read