ERA
All-digital in-building wireless solution
For enterprises and large public venues, ubiquitous, multi-operator in-building wireless connectivity is increasingly critical for employee productivity, customer satisfaction and even brand reputation. For building owners and managers, excellent wireless connectivity can increase property value. For mobile network operators, neutral hosts and system integrators, the system must be economical to install and manage, and flexible to meet evolving mobile technologies and customer needs.
ERA® scales to support 2G, 3G, 4G and 5G in sites ranging from individual office buildings to university campuses and stadiums

Mobile First
Increasingly, our mobile devices are our first choice for accessing information and getting things done. However, great devices and apps are only as good as the signal reaching them.

User Experience Obsession
Business and brand are built on the experiences we deliver to our customers and our employees. Putting the right information at peoples' fingertips—without spinning wheels or hourglasses—is critical.
Evolution to 5G
According to the GSMA, 5G is commercially available in many countries, but 95% of connections are still over LTE, 3G and 2G. In-building systems must support all legacy services while providing a simple and economical path to 5G.
Used wherever communication is critical
The system
ERA is a complete, multi-operator, 2G/3G/4G/5G solution. The system consists of:
A head-end, located either on-premise or in a centralized RAN hub, that takes RF and CPRI from service provider base stations, and digitizes them for transport across the building's fiber or copper cabling

Distributed transport extension nodes (TENs) that extend the signal throughout the building, venue or campus

Access points with associated antennas and passive devices that convert the digital signal back to radio frequency (RF) for over-the-air transmission

AIMOS management system for automated and robust fault, configuration, and inventory management capabilities.

The system is fully modular, allowing any combination of signal inputs, transport media, frequency bands and radio transmit power levels to meet the needs of any environment, ranging from carpeted office buildings to multi-building campuses, airports and stadiums.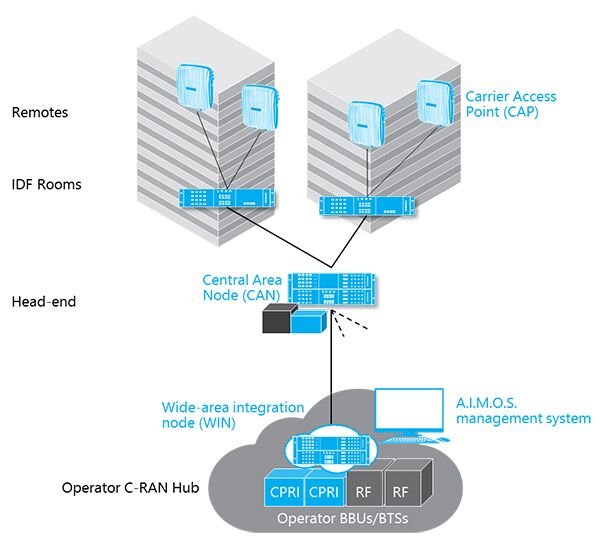 An Overview Video 
Video
We'll explain in less than 3 minutes how we're revolutionizing in-building wireless service delivery.
CPRI Support
Interactive
Shrink racks of remote radio heads into a 15 x 30 cm (6 x 12 inches) card.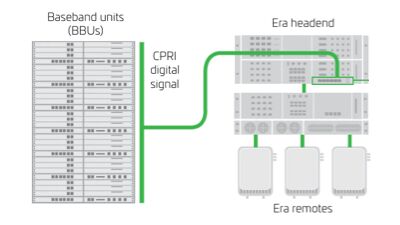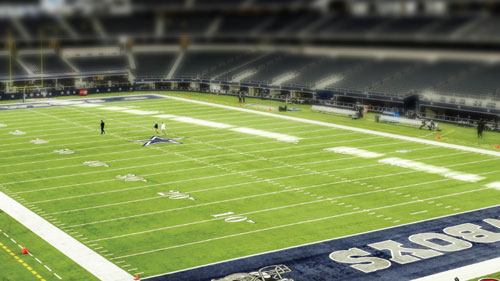 AT&T Stadium Rewrites the DAS Playbook for New Network
Article
A reprint from Mobile Sports Report Winter 2021 Edition of Stadium Tech Report highlighting the DAS upgrade at AT&T Stadium.
ERA digital distributed antenna system
Brochure
ERA delivers LTE and 5G coverage and capacity for enterprise buildings and large public venues.