HELIAX
Simplifying cell site connectivity
As 5G ramps up, antenna-radio connections are growing more complex. With 75 years of experience, HELIAX® keeps evolving to address new outdoor wireless connectivity challenges—new designs ease deployment, boost quality even in the harshest environments, and optimize total cost of ownership. This trusted name has expanded from coaxial and now includes fiber-to-the-antenna (FTTA) and cluster connector solutions. Fueled by input from customers and CommScope's commitment, HELIAX will continue to adapt and lead.
We can help you roll out your FTTA strategy in the smartest and simplest way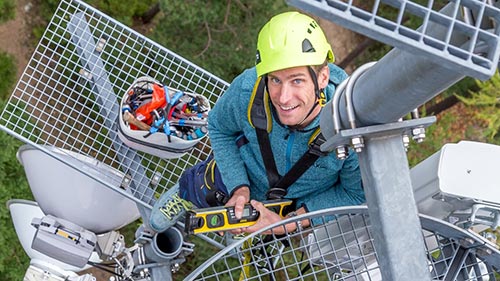 HELIAX Modular FTTA Solutions
FAQ
What you need to know about HELIAX Modular FTTA solutions. Learn more in the Q&A by Henry Wang.

Overcrowded Sites
As sites require upgrading to add new bands and 5G, connector designs become more important to allow antennas to do more without adding more weight and wind load to the towers.

Installation Complexity
Antenna port counts of up to 30 and complex MIMO configurations with multiple radio connections require smarter connectivity solutions to ensure accurate and secure mating.

More Fiber and Power Connections
Fiber-to-the-antenna deployments need a variety of solutions to meet the priorities for each site. Simplifying these deployments can save significant time and costs.
Green Agenda for outdoor wireless networks
eBook
The document describes Commscope's OWN commitment to helping MNOs achieve their sustainability goals.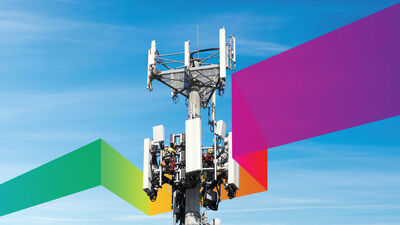 Simplify 5G deployments with cluster connectors
Sparring Partners Panel
Watch or listen to the panel discussion where speakers from CommScope, Senza Fili, EJL Wireless, and Radial discuss how you can simplify 5G deployments with 5G cluster connectors.
Next-generation cluster connectors help operators take advantage of new antenna designs
Article
Mating each radio port to its associated antenna port—while suspended atop a tower—is becoming more costly and risky. Next-gen cluster connectivity will help operators with 5G deployments.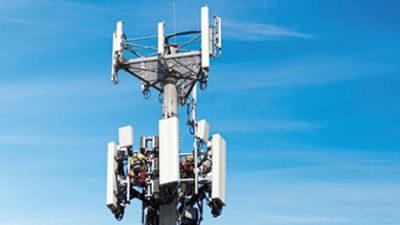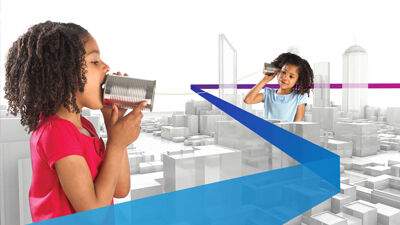 Understanding the RF Path
eBook
Learn about our High Speed Migration Platform and how it helps you stay agile, flexible, and future-ready.
Take a Closer Look at Cluster Connector Technology
Video
Mating antenna-radio ports while suspended atop a tower is becoming more complex and risky. Cluster connectors, which connect multiple ports simultaneously, have managed to address these issues. However, a reliable and future-ready connection is essential. Watch this video to see a demonstration of how HELIAX® M-LOC cluster connect technology meets these criteria and more.
The Future of FTTA - Fast Agile Easy.
Video Series
In this video series, CommScope's Omar Parimbelli answers the top questions in the market around how to make the future of FTTA fast, agile, and easy.