Mosaic™ antenna platform: The smartest way to 5G
Rewrite the rules of 5G deployments with CommScope's new Mosaic™ base station antenna solution.
While 5G deployments are a top priority for network operators all over the world, those deployments can't come at the expense of existing 4G networks, which will continue to be an important, profitable technology for years to come. Overlaying 5G means adding antennas to existing sites—and that can pose challenges in tower weight, wind load and appearance.
The art of combining passive and active
The Mosaic platform offers the best of both by integrating active and passive antennas—built to your network specifications—to power new 5G rollouts and fully support legacy networks at the same time, and in the same footprint as current-generation 4G-only passive antennas.
Radio-agnostic, truly modular and upgradable to mMIMO, Mosaic antennas provide network operators with a complete, compact and highly customizable solution that powers faster, simpler, more economical 5G rollouts.
5G Resources
Simplification
Upgrade to combined 4G/5G support quickly—and in the same footprint.
Network planning flexibility
Support your specific passive configurations while accommodating active radio solutions—even Open RAN.
Reduced TCO
From installation to operation to upgrade, the streamlined, modular design saves time and money.
Navigate the outdoor wireless network landscape—see what's possible
The CommScope Outdoor Wireless Network interactive tool provides a big-picture view of today's outdoor wireless network landscape. This tool addresses the critical areas of the macro cell, small cell deployments, and connectivity with the innovative, future-ready solutions you expect from a global leader.
Launch Environment
Explore 5G network solutions
Green Agenda
The document describes Commscope's OWN commitment to helping MNOs achieve their sustainability goals.
Download Green Agenda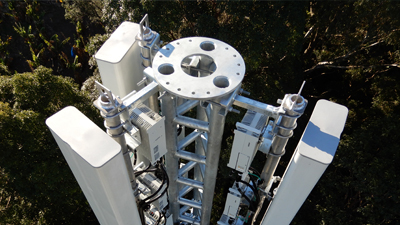 Macro cell sites
With CommScope's flexible, comprehensive range of macro cell solutions, updating and deploying new sites for capacity expansion and 5G is faster and more economical.
Build out 5G smarter and faster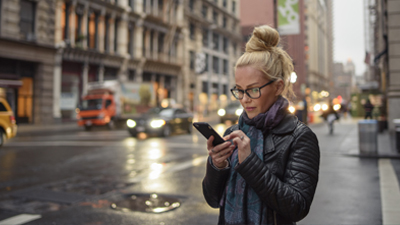 Small cell densification
Network densification using CommScope outdoor small cell solutions is the smart, fast, cost-effective way to expand capacity and deliver 5G.
Smart densification for your network
Powering outdoor wireless networks
PowerShift. Two innovative end-to-end intelligent product families for powering today's and tomorrow's macro and small cell networks.
Power your outdoor network
Citizens Broadband Radio Service (CBRS)
CBRS is driving a new wave of wireless applications in the U.S. CommScope helps enterprises, service providers and others unlock CBRS' potential.
A new wave of wireless innovation
Spectrum management
CommScope delivers breakthrough spectrum management solutions that give your wireless network a capacity advantage it needs.
Manage spectrum and boost network capacity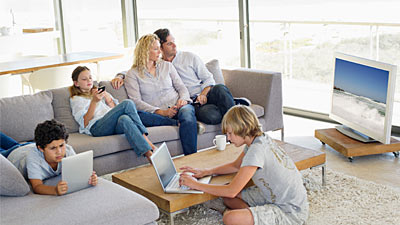 Fixed Wireless Access
Deliver competitive mass-market broadband services over LTE, CBRS and 5G networks, enabled by consumer self-installed home gateways and RAN solutions.
Broadband services over LTE, CBRS and 5G networks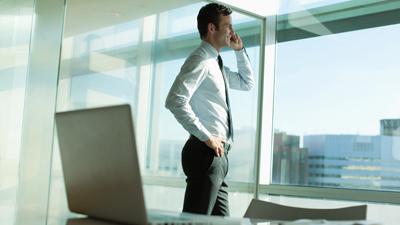 In-building cellular connectivity
CommScope delivers the always-on, anywhere network coverage that subscribers demand, with in-building wireless cellular solutions that are intelligent and easy to manage.
Building the 5G connected workplace
Additional resources
Fact Sheet: Mosaic antenna platform

This fact sheet describes the features and benefits of the Mosaic antenna platform that integrates 4G and 5G in a single simplified deployment.

Download
Step-by-step Guide: CPI Training for CBRS Course Enrollment & CPI Certification

Course Enrollment & CPI Certification Guide

Download
Brochure: Certified Professional Installer Training for CBRS

A practical approach to CPI training with simple explanations of key concepts and samples of actual user interface screens for a Spectrum Access System.

Download
Documents
Fact Sheet: Mosaic antenna platform

This fact sheet describes the features and benefits of the Mosaic antenna platform that integrates 4G and 5G in a single simplified deployment.

Download
Step-by-step Guide: CPI Training for CBRS Course Enrollment & CPI Certification

Course Enrollment & CPI Certification Guide

Download
Brochure: Certified Professional Installer Training for CBRS

A practical approach to CPI training with simple explanations of key concepts and samples of actual user interface screens for a Spectrum Access System.

Download