CommScope's commitment to sustainability is one of our core values and is demonstrated through our efforts to help customers meet their own sustainability goals with the use of our products and solutions. CommScope continuously looks for ways to reduce the environmental impact of our products. From the initial design phase continuing through all phases of the product life cycle, the CommScope product design process prioritizes sustainability.
Circular Economy
The circular economy is an alternative to today's linear take-make-dispose economy, where products are discarded after their perceived value is used. CommScope increasingly looks at how to achieve a circular economy – realizing that resources are finite, yet demand is rising.
A systems solution framework that tackles global challenges like climate change, biodiversity loss, waste, and pollution. It is based on three principles, driven by design: eliminate waste and pollution, circulate products and materials (at their highest value), and regenerate nature.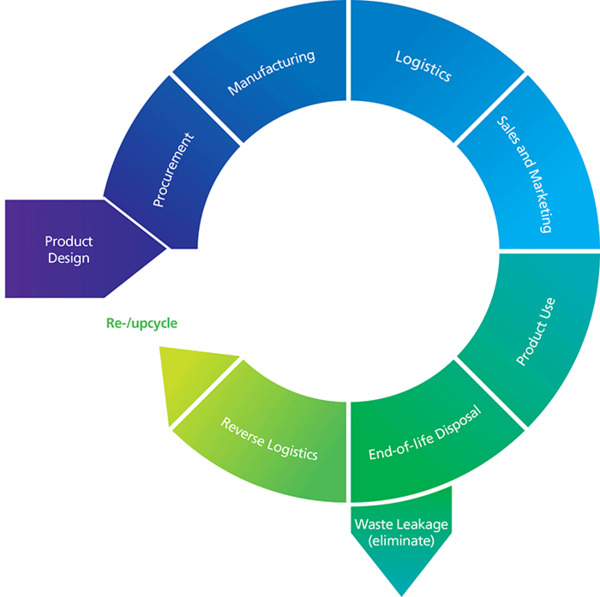 Life Cycle Assessment
A life cycle assessment is a methodology for quantifying the effects of a product throughout its entire life cycle; from the extraction of the raw materials used to make a product through the end of its usable life – also known as cradle-to-grave. We can report the environmental effects measured through a life cycle assessment in a standardized and verified way by using Environmental Product Declarations, which include a detailed report on a product's environmental effects.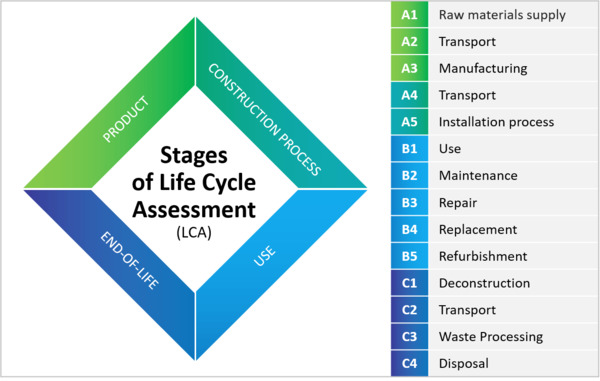 Environmental Product Declarations
An Environmental Product Declaration is defined by ISO14025 as a Type III declaration that is a transparent and objective report that quantifies environmental information on the life cycle of a product to enable comparisons between products fulfilling the same function.
Environmental Product Declarations signal a manufacturer's commitment to measuring and reducing the environmental impact of its products.
See CommScope's Environmental Product Declarations, compliant with the ISO14025, ISO21930 and EN15804 standards, for building cabling:
Red List
The Red List, published by the International Living Future Institute, is a comprehensive list of materials that are deemed undesirable to human health and/or the environment. CommScope continues to pursue products that are Red List-free so that our customers have healthier technology options for their built spaces.
Learn more about CommScope Red List free CS34P-IO and CS44P-IO cables.
Hazardous Substances
CommScope manages our compliance process and status using a cross-functional approach comprising experts from teams in engineering, manufacturing, quality and procurement. To comply with applicable laws, regulations and customer requirements regarding the prohibition or restriction of specific substances used in products and the manufacturing process, we maintain a thorough Hazardous Substance List. For more detailed information, consult our Environmental Product Compliance Specification. If you have a specific question about the prohibition and restriction of hazardous substances, we encourage you to contact our dedicated Product Compliance Response Team.
Launch our Product Compliance Online Tool
Single-Use Plastics
What are single-use plastics? Single-use plastics are commonly used for plastic packaging and include items intended to be used only once before they are thrown away or recycled. These include, among other items, grocery bags, food packaging, bottles, straws, containers, cups and cutlery.
CommScope aims to reduce single-use plastics (SUPs) in our products and packaging. By using more reusable and recyclable materials, we can reduce the amount of waste sent to landfills and our carbon footprint.
Our Home Networks team eliminated SUPs on all new set-top product designs outside of the Americas. We plan to work with service providers to gradually phase this in globally across all Home Network product designs. As the leader in customer premises equipment globally, with up to 40 million devices shipped annually, this represents a significant step forward in our sustainability goals and vision.
Our Venue and Campus Networks team is also aiming to go global and eliminate SUPs from packaging and for all RUCKUS-branded products. This includes eliminating SUPs in copper jacks, copper patch panels, copper patch cords and copper faceplates. By using recyclable paper and cardboard instead, we're leading a worldwide industry trend in waste management.
Energy Efficiency
The energy consumption of our products during their "use" phase is one of our most significant environmental impacts. As such, we take a leadership approach in our industry and actively participate in a broad array of energy efficiency initiatives worldwide.
CommScope helps to shape product energy efficiency voluntary agreements in the U.S., Canada and Europe. We're proud to have always been compliant with the relevant set-top box and small network equipment energy efficiency voluntary agreements, also facilitating our customers' compliance, where we have a reporting responsibility. We attribute this to our inclusion of energy efficiency through all phases of the design process. The target of these agreements is to minimize energy consumed while not adversely affecting our direct customers (the service providers) or the end consumers.
Recycling
Following ISO14001 standards, our manufacturing facilities, distribution centers and offices recycle more than 50 million pounds of production material for internal reuse or sale every year.
Reel Recycling
If you care about the environment — and would like to free up extra space while reducing disposal costs — we are uniquely equipped to pick up and recycle your used CommScope (broadband) cable reels.
Established in 1988, our award-winning ReelSmart® recycling program enables us to save over 20,000 trees by reusing more than 100,000 reels annually. Reel recycling is available to customers in the continental U.S. who return reusable reels.
To learn about recycling your CommScope reels, call (800) 982-1708 and ask for the reel recycling coordinator, download the brochure or email reelrecycling@commscope.com to schedule a reel pick-up today.
Watch to learn how to prepare metallic CIC reels for recycling.
Italian Decree, Packaging Material and Recycling Markings
View CommScope's statement for Euro-pallets, bubble wrap, bubble bags, plastic bags, foam buffers and inserts, corner protection and stretch wrap foils.
Waste Electrical and Electronic Equipment Recycling
Under the Waste Electrical and Electronic Equipment (WEEE) Directive and implementing regulations, when customers buy new electrical and electronic equipment from CommScope they are entitled to:
send old equipment for recycling on a one-for-one, like-for-like basis (this varies depending on the country)
send the new equipment back for recycling when this ultimately becomes waste
Instructions to both customers and recyclers/treatment facilities wishing to obtain disassembly information are provided by following the links below.
Customers
Success Stories/Case Studies/White Papers
CommScope's Greenest Set-Top Box Yet
CommScope is also helping our customers win sustainability awards. The Mini TV Box streamer is our latest visionary sustainable product. Co-developed alongside the world's largest international TV and broadband company, Liberty Global, it's been named as the company's "greenest-ever set-top box." The Mini TV Box delivers a 4K resolution TV viewing experience while significantly reducing energy consumption and plastic materials. The enclosure/casing is manufactured from 35% PCR, and the whole product is free of single-use plastics. Liberty Global received industry recognition for the Mini TV Box, and the product won the 2020 VideoTech Innovation Award for sustainability.