DAS and Small Cell Green Page
Sustainable In-Building Wireless Connectivity
Elevate to 5G: Simultaneously Enhance Sustainability
Around the world, two transformative trends are gaining momentum—one technical and one environmental. Venues spanning sectors, from corporate enterprises to sports arenas and transportation hubs, are wholeheartedly embracing the power of 5G, while a parallel movement towards net-zero and carbon emission-free structures is reshaping the evolution.

In this wave of remarkable transformation, a golden opportunity emerges to upgrade to 5G while simultaneously optimizing space utilization, reducing cooling, and improving power utilization. By harnessing the full potential of advanced connectivity, we can create environments that not only elevate user experiences but also make a positive contribution to our planet. Embrace the future of 5G and unlock a world where sustainability and technological progress unite in perfect harmony.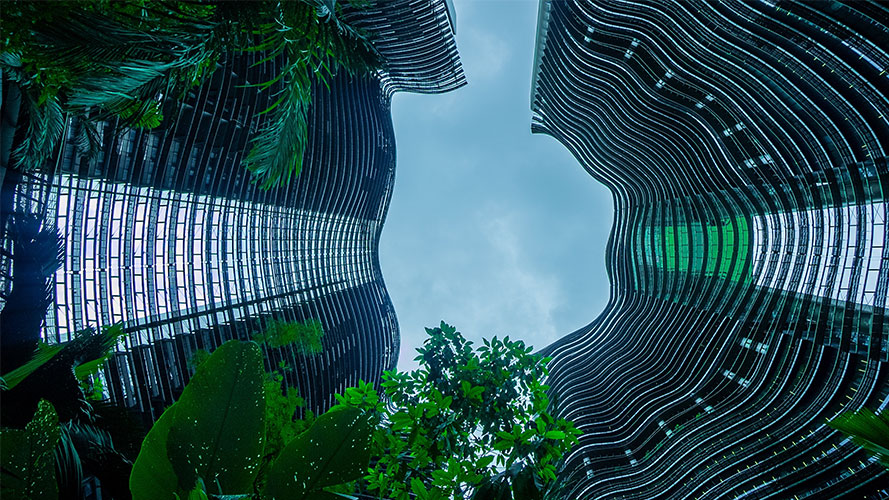 How green thinking takes shape in sustainable solutions
ONECELL®
ONECELL enables mobile network operators to meet the growing demand for reliable LTE service where it matters and easily transition to 5G services when they're ready - and to do it sustainably. Learn More
ERA®
ERA scales to support 2G, 3G, 4G and 5G in sites ranging from individual office buildings to university campuses and stadiums. Learn More
Calculate Your 5G Sustainability
Contact us to find the real impact of sustainable in-building wireless solutions.