Audio/video connectivity that empowers stronger communications
Ignite and inspire the classroom, conference room or convention hall with breakthrough A/V capabilities
Audio/video applications are constantly expanding. On a thousand different platforms and opportunities—ranging from teleconferences to e-learning to point-of-sale and more—we are communicating more information, more clearly, through these applications.
It takes a smart, adaptable network infrastructure to unlock the full potential of A/V in the classroom, the hotel room and the meeting room. CommScope's full ecosystem of easily-concealed copper and fiber structured cabling solutions provides the bandwidth and speed to keep the information flowing freely.
Simple to deploy, operate and manage, CommScope's network infrastructure solutions ensure your A/V applications never lack the performance they need to inform, inspire and entertain.
Challenges and opportunities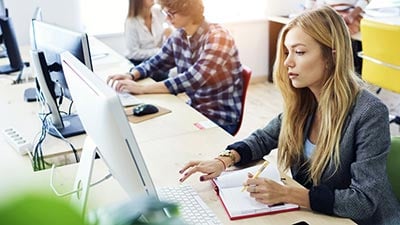 A/V can be a network burden
Even compressed video is a high-bandwidth proposition that can stress a network. CommScope's cabling solutions offer the headroom they need.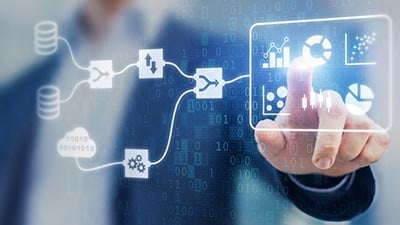 Migrate to a smarter A/V network
As all kinds of networks converge into a common infrastructure, A/V applications are a natural fit for an IT-based network that can be better managed.
Show them content—not cables
CommScope's network infrastructure solutions include the components you need to conceal the hardware so cords and connections never get in the way of content.

We're a globally trusted partner
CommScope has been at the forefront of network infrastructure innovation for decades. Our wide range of cabling solutions offers the performance, flexibility and future-readiness that A/V networks need.

Copper, fiber and so much more
No other manufacturer offers global availability of such a diverse ecosystem of solutions. We deliver the best of copper, fiber and wireless solutions so you can build the network your way, right away.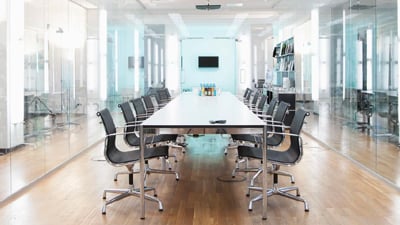 NETCONNECT infrastructure solutions
Brochure
NETCONNECT unlocks a world of A/V opportunities in business, education, hospitality and more.