Hospitality Network Solutions
Connected Guest Experiences
From online check-in to in-room services to conference room connectivity, modern guests expect fast speeds, ubiquitous coverage, and personalized experiences. At the same time, you need a network that keeps the property secure and your staff safe wherever they work.
CommScope understands the unique pressures of the hospitality industry. That's why our hospitality portfolio of RUCKUS solutions makes it easy to add new services and applications—unlocking IoT efficiencies at every opportunity. Their performance and reliability enable a stress-free experience with adaptability that gives you peace of mind knowing your network can meet changing demands and unforeseen circumstances.
Contact us today to learn how to meet the demands of your customers with fast, secure, connected guest experiences.
Three Ways to Improve Guest Experiences
Browse the resources below to learn how CommScope and our RUCKUS portfolio of connectivity solutions improve guest experiences as the first choice of top hospitality brands and owners around the world.
Design for Hospitality Blog
To remain competitive in this industry, your hotel needs to modernize to attract modern guests. That's why we at CommScope developed a practical guide to implementing a suite of powerful tools and services to get your network connected and running smoothly and effectively.
Fiber to Room Whitepaper
Hospitality owners and brands are challenged to find ways to leverage technology in order to improve their guest experience. Read how CommScope Ruckus connectivity solutions play an important role in an intelligent converged infrastructure.
JW Marriot Marquis Case Study Video
Research has shown that hotel guests will report a bad experience due to slow Wi-Fi, and the incumbent solution at the JW Marriott Marquis was impacting guest satisfaction at the hotel. CommScope Ruckus jumped in to save the hotelier money and improve ratings.
Watch video
We're Here for You
Contact us today to learn how to maximize staff time, save resources, and increase revenue with connected guest experiences.
Contact us

One network does it all
Simplify and accelerate IoT deployments—while reducing network cost—by converging multiple protocols (IoT, Wi-Fi, Zigbee, and Bluetooth® Low Energy) into a single network.

Ready to deploy
With our pre-integrated and proven IoT partner solutions, you can trust that it's going to work right out of the box.

End-to-end connectivity
CommScope has you covered—from Wi-Fi to internet of things (IoT) to in-building cellular as well as the switching, fiber and cable infrastructure.

Global leader in hospitality
Leading hotel companies around the world trust their guest experience and network services to CommScope's RUCKUS networking portfolio and our highly skilled partners.
See What Other Hoteliers Are Saying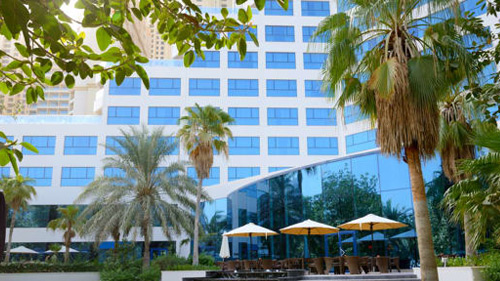 JW Marriot Marquis
Learn how RUCKUS solutions provided a great customer experience for the guests of the JW Marriott Marquis, a landmark destination in the heart of Dubai.
Watch video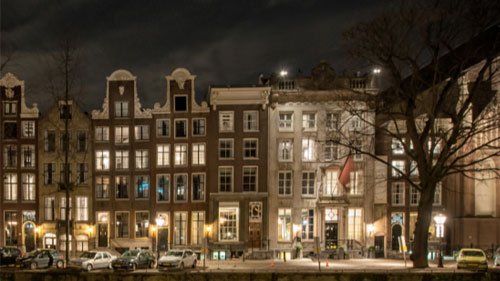 Pulitzer Hotel
Hotel guests rank Wi-Fi access higher than free parking or complimentary breakfast. Learn how CommScope Ruckus improved network connectivity for this historic hotel.
Watch video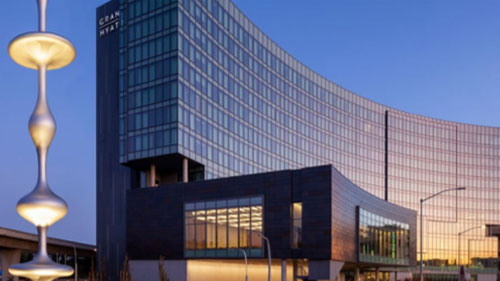 Grand Hyatt at San Francisco International Airport (SFO)
CommScope was uniquely positioned to bring a comprehensive range of innovative wired and wireless networking solutions to the table.
Read case study
Lower Hospitality Costs, Improve Ratings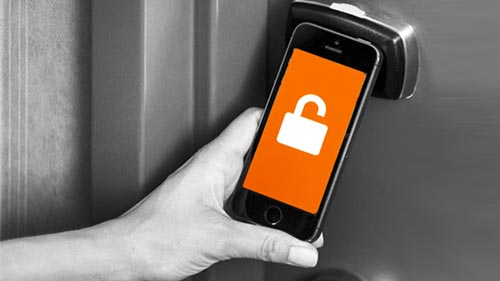 IoT Solutions for Hospitality
Learn how hoteliers are using IoT technologies to enable a personalized guest experience that differentiates their hotel property and brand.
Watch video
Designing for Hospitality
This design guide addresses factors and concerns related to designing a wireless network for hospitality environments.
Download
Guest and staff safety: a top priority
Safeguarding guest rooms and giving your staff a way to call for help is good for everybody. Learn how CommScope Ruckus enables hotels to leverage IoT to make it happen.
Watch video