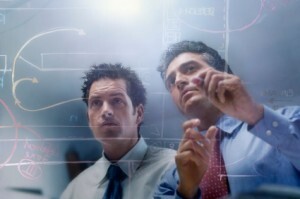 When is failure acceptable? In the research and development world.
It's not often acknowledged, but failures are a built-in part of R&D projects. By its nature, R&D will lead to failure—failures are the building blocks of the big successes that occur in engineering, science, innovation and exploration. But it is how failures are treated, and how early they are determined, that can make or break the success of any significant development program.
This is worth looking at, especially given how much is spent by technology companies to innovate. Most companies use standardized metrics to manage R&D activities and monitor progress. In the development stage of a project, goals are typically set at the beginning and progress towards achieving those goals is constantly monitored. The often feared "special attention" is provided to get them back on track when projects fall short of the original milestones. This approach is generally very effective for predictable low-risk projects such as minor product line extensions; however, taking the same approach and applying it to high-risk endeavors can result in poor results and increased team frustration.
CommScope continues to invest in technology development initiatives—some of them a bit risky—to ensure we maintain our leading position in the markets we currently serve, as well as expand into related markets where we can leverage our strengths. Many of these efforts may not be successful, but we are betting that the rewards from the successful ones will more than justify our efforts. We believe a different approach to managing them will improve the likelihood of desired results.
Common metrics for a low-risk project may include minimum/target/maximum launch dates and capital expenditures. There is rarely any question on whether or not to proceed with such projects once they start. Let's review the expected results when applying the low-risk management approach to a hypothetical typical set of high-risk projects:

Most companies would likely be "marginally satisfied" by the total return from this set of projects--$40 million invested and $50 million returned. More than likely, individuals on all projects worked extremely hard in trying to achieve desired results and also avoid the wrath of "special attention." If standard metrics were incorporated in the bonus targets for the individuals assigned to each project, the individuals on three out of four participants would likely not attain a bonus since they "failed." As the comedian Kevin Meaney would say, "That's not right!"
A better process for high-risk endeavors is to validate the most critical assumptions as early as possible and proceed only with those projects where the expected return continues to justify further investment. Applying this approach to the same hypothetical high-risk projects would likely yield the following results:

Most companies would be very satisfied by the total return from this same set of projects. Twice as many projects could be investigated for the same hypothetical $40 million development cost, providing twice the expected and actual return. The key enabler to the improved return was to "fail early" and cancel projects where additional investment was no longer justified by the expected return. No one likes to accept "failure," but the key learning here is that the only "true failure" is refusing to accept the outcome when it becomes clear that effort is better spent elsewhere. Employee morale is also likely to be higher when they move on to the next potential breakthrough project that has high potential for payoff. As they say, metrics drive behavior. Are your high-risk projects structured to encourage quick termination and redeployment of resources when new information makes it clear that the likelihood of success no longer justifies additional investment? It is a great way to improve overall financial return and employee morale on high-risk projects.