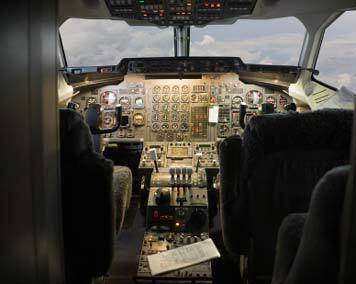 The dream of automation is to take away the guess work and most of the burden associated with piloting technology. This is what helped spark the creation of an automated system for flying planes: autopilot. The same dream of automation also resides with the professionals who maintain and run data centers.
In the data center world, there is no autopilot but there are solutions that help operate the data center efficiently. One such solution is data center infrastructure management (DCIM).
DCIM provides a comprehensive view of the systems and provides the ability for assimilating the capabilities of disparate systems in order to centralize monitoring, management and more intelligently plan the capacity for network infrastructure, power infrastructure, and other critical systems in the data center. There are many advantages to having a DCIM solution. Some include efficient, real-time monitoring and management of all inter-dependencies across IT and facilities infrastructures.
As the DCIM market continues to evolve, intelligence and automation capabilities continue to play a much more critical role in driving broader DCIM market adoption and creating a more dynamic infrastructure management capability.
Many in the industry know the CommScope portfolio includes an intelligent physical layer management solution called imVision®. This solution provides intelligence and automation capabilities for physical layer management such as device discovery, identifying and tracking the physical location of devices, port capacity management and work flow for server deployment and decommissioning.
In bringing iTRACS® and its CPIM™ solution to the CommScope portfolio, we added an industry leading DCIM solution with capacity planning and analytics supported with best-in-class 3D visualization and modeling capabilities. A key differentiator of iTRACS is its open systems management approach. It is vendor agnostic when it comes to software and hardware that supports critical infrastructure such as networking and power. I feel this is an important factor when it comes to customers' ability to realize the full value and potential of DCIM.
That being said, I believe the CPIM platform and open systems approach are well positioned to support greater automation capabilities. At the same time, I also feel that automation of the physical layer management will be necessary to achieve the broader automation capabilities customers need to unlock the full potential of DCIM—and thus the full potential of their data centers. This will become more evident as we continue to see greater convergence of IT and facilities systems, thereby increasing the importance of correlating information from the logical and physical layers.
So if the ultimate goal is to have some form of an autopilot for the data center, what role do you believe automation capabilities will play in DCIM and how important do you think they will be in spurring the adoption of solution?