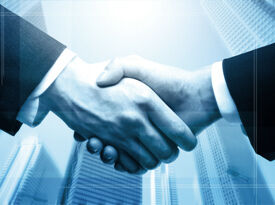 Multi-source agreements (MSAs) are not official standards organizations. Rather, they are agreements that equipment vendors assume when developing form factors for communications interfaces.
These form factors-"modules," as they are commonly known-are typically deployed in active electronics such as switches, servers and multiplexers.
MSAs specify parameters for system components and their guideline values, such as the electrical and optical interfaces, mechanical dimensions and electro-magnetic values.
Equipment vendors rely on MSAs when designing their systems, ensuring interoperability and interchangeability between interface modules. The multi-source notation acknowledges the choice end users retain when selecting module vendors, which serves to drive down cost through economies of scale.
MSAs are particularly important in the cabling industry as the density, line speed, power consumption and typical costs of an MSA can strongly impact its success in the marketplace. This, in turn, can drive the choice for both connector and media type.
Approved Agreements
Name of MSA
Year of latest revision
Brief Description
Keywords/Applications
SFP+
2013
Enhanced small form-factor pluggable
Designed for 10Gb/s. Supports 8Gb/s Fibre Channel, 10 Gb/s Ethernet and Optical Transport Network standard OTU2
QSFP/QSFP+
or
QSFP/QSFP+
2013
Quad Small Form factor Pluggable 10G and 28G
Supports Ethernet, Fibre Channel, InfiniBand and SONET/SDH standards up to 40GB/s and 100Gb/s
CXP
In Progress
C Form Factor Pluggable
CXP and CXP2. Supports Infiniband and Ethernet to 100G.
CFP
2013
C Form Factor Pluggable (100G)
optical transceiver form factors supporting 40Gb/s and 100Gb/s. CFP, CFP2 and CFP4
Obsolete MSAs
GBIC
2000
GigaBit Interface Converter
Designed for Gigabit Ethernet, SDH/SONET (2.5 Gb/s) and Fibre Channel (4Gb/s). superseded by SFP
SFP
2001
Small Form-factor Pluggable
Designed for Gigabit Ethernet, SDH/SONET (2.5 Gb/s) and Fibre Channel (4Gb/s)
XENPAK
2001
Fiber optic transceiver for 10Gb Ethernet
Superseded by X2 and SFP+
X2
2005
Fiber optic transceiver for 10Gb Ethernet
Superseded by SFP+
XFP
2005
Fiber optic transceiver for 10GB Ethernet
Designed for 10Gb/s. Supports 8Gb/s Fibre Channel, 10 Gb/s Ethernet and Optical Transport Network
SNAP12
2002
12-channel optical pluggable module
Multi-fiber parallel optics. Superseded by CFP and CXP
---