Personalizing the visitor experience—100,000 people at a time
Whether it's supporting tens of thousands of live-streaming sports fans or keeping a steady flow of travelers connected and on time, the communication challenges are as big as the venue. Coverage and capacity on this scale involves deep expertise and a range of solutions—5G, Wi-Fi 6, private LTE and more.
CommScope's Professional Services has the specialized expertise and tools needed for the design and deployment of wireless services in high-density environments. Our experience helps deliver projects on time that meet the demanding performance requirements of these sites
From smart stadiums and shipping terminals to the world's largest airports and longest tunnels, large venues rely on CommScope to connect every person and every square foot.
Challenges and opportunities

Market leader
From world-class fiber infrastructure to all-digital distributed antenna systems (DAS) and Wi-Fi—across major airports, railways, metros, bridges, tunnels and a majority of NFL stadiums and Super Bowl locations—tap into our innovation and experience in connecting the world's largest, tallest and most difficult-to-cover venues.

End-to-end capabilities
CommScope provides an unsurpassed end-to-end solution for large venues including fiber and copper cabling and connectivity, indoor and outdoor distributed antenna systems (DAS), small cells, Wi-Fi, switching, complemented by expert project management and engineering support.

Future-ready
When it comes to network infrastructure, our visionary perspective means your large-venue solution is built for the long haul—5G, Wi-Fi 6 and beyond. It's our job to know what's next.
Featured products and services for large venues
Distributed Antenna Systems
DAS management systems
Wireless Access Points
Ethernet & IP Switches
Campus Fiber
SYSTIMAX® Structured Cabling
In-building Antennas & Passive Components
Professional Services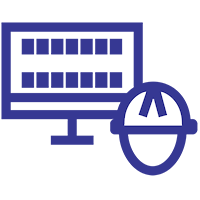 Looking for professional services for wireless networks?
CommScope, and its partners, have extensive experience designing wireless projects—for Wi-Fi, distributed antenna systems (DAS), macro cell, and small cells.